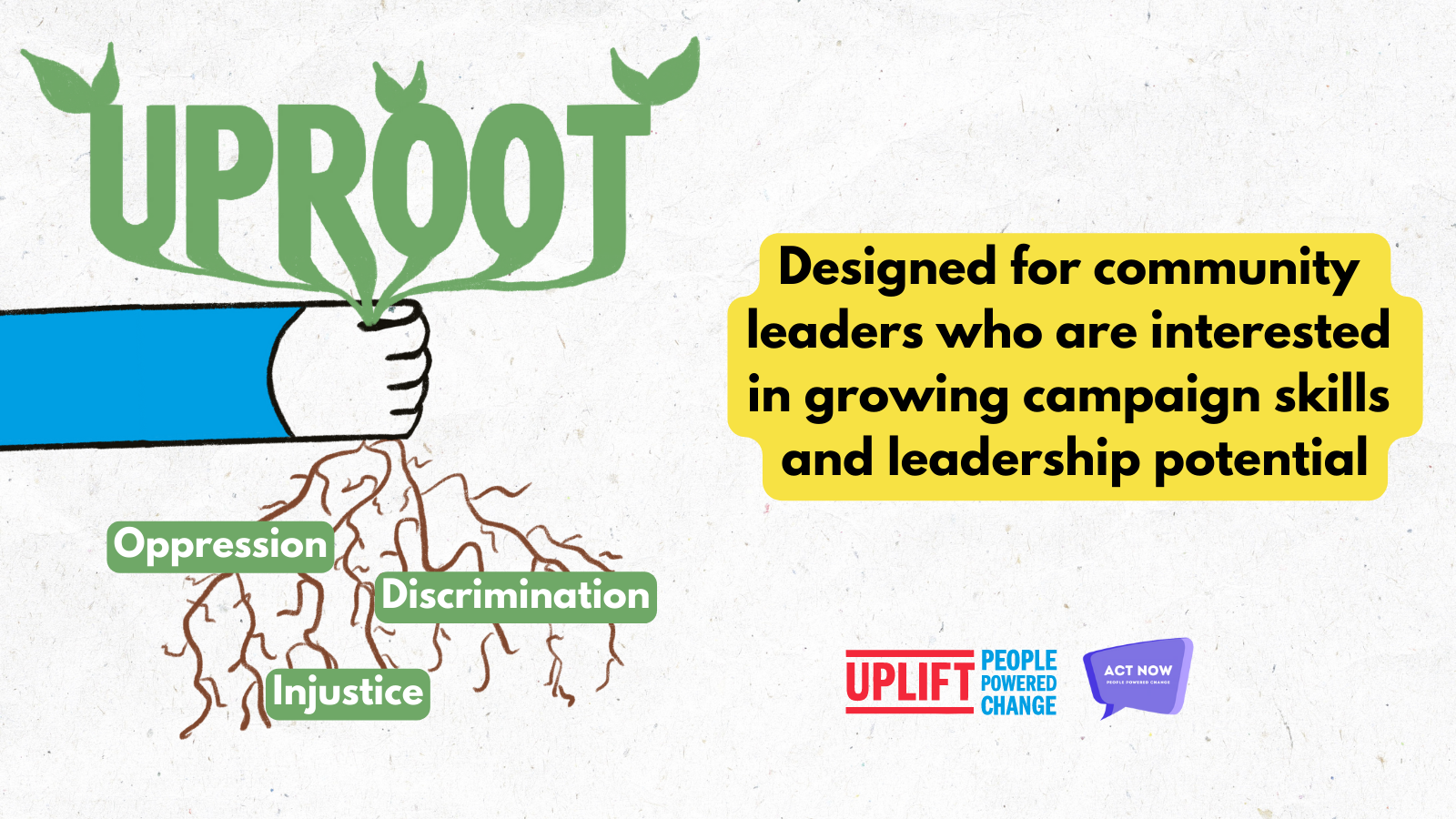 Uproot: Campaigning 101
A training series for leaders, campaigners and activists
Are you that person who always speaks up against injustice and takes responsibility to organise actions? Are you interested in understanding how to organise and persuade people to step up and get involved? Does your work involve figuring out how to mobilise communities and persuade decision makers to respond?
We're hoping to deliver a 5 training session series designed for community leaders who are interested in growing campaign skills and leadership potential. It would be highly participatory and will build on attendees' experiences.
Here's the idea – will you chip in to make it happen?
Designing a great campaign plan:

This introductory session will focus on identifying a campaign goal, choosing the right target, and working out the best tactics.

The power of narrative and messaging:

This session will focus on understanding the basics of narrative and framing, and practice communicating campaign goals.

Creating inspiring content:

In this session we will focus on the science and art of drafting powerful content, both written and visual.

Putting it into practice:

In this session you will learn how to use a range of digital tools that will get your campaign moving and gathering the support you need to achieve impact

Brave leadership:

This final session will focus on you as a leader, what drives you, your values and what helps and hinders you in your leadership work.
Will you chip in so we can run these training to empower and inspire more Uplift campaigners?