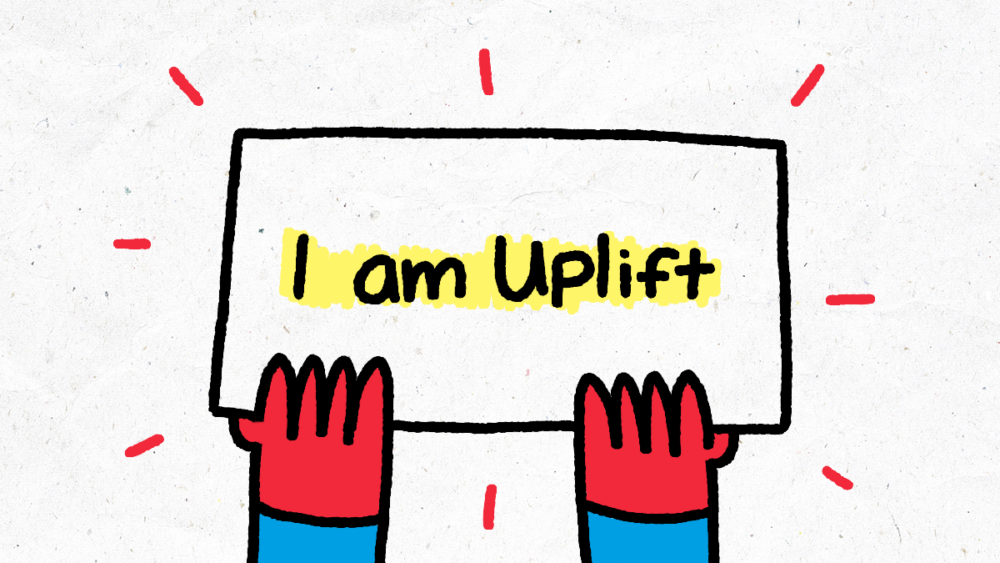 From extreme weather to the rising cost of living, life feels pretty intense right now.
That's why this week Uplift sent a special message to remind  our Uplift community continuously gives us all so much hope. There's much to be proud of. In the past week alone we stood together for services that keep our communities alive and thriving.
So, make yourself a cuppa and enjoy reading about ten of the awesome things that your support has made happen over the past two months:
1. AIB U-turn on cashless branches
When AIB bosses announced that they were going to make dozens of local branches cashless, Uplift members rallied – setting up petitions, getting out on the streets and on our radio channels in communities affected all over Ireland. [1] By the end of last Friday, AIB bosses had backed out of the plan, thanks to people-powered pressure. [2]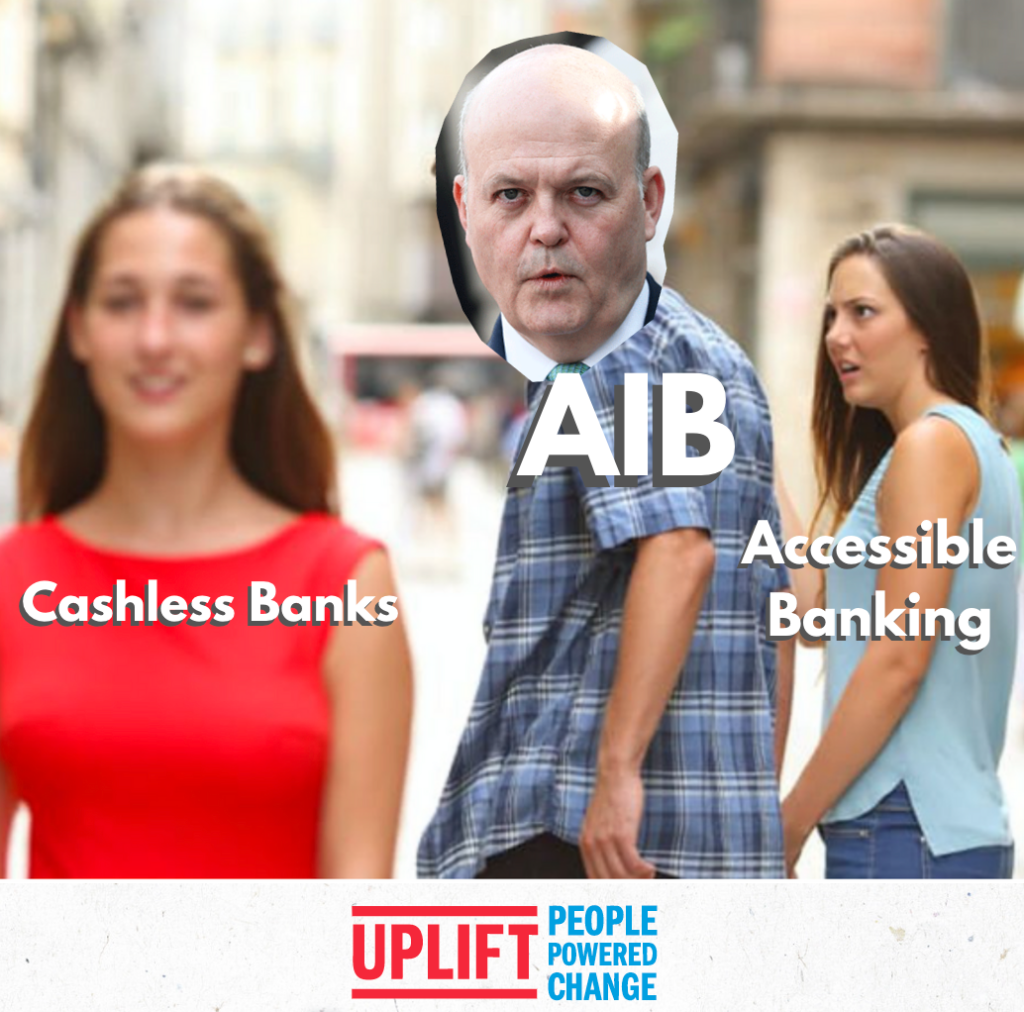 2. Turning vacant buildings into homes
We all deserve to have a safe and secure home. That's why our community has launched campaigns in every local authority area across Ireland demanding that the thousands of derelict and abandoned buildings in our communities be used as homes for people who need them.[3]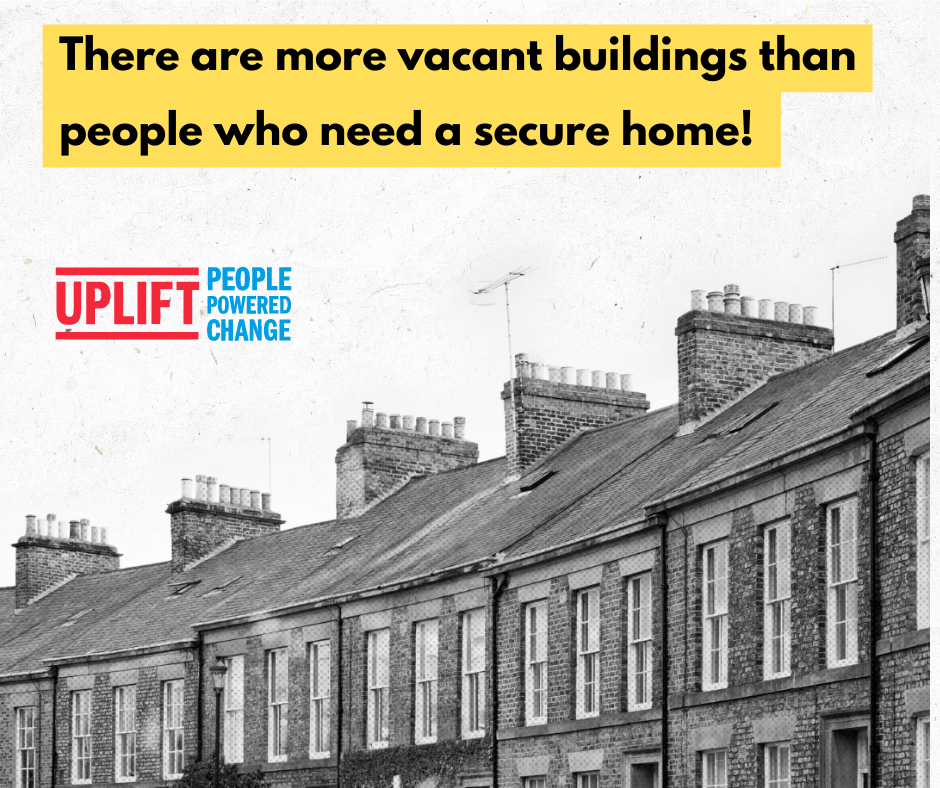 3. We had our say on how the cost of living crisis is affecting us
During June and July, 2,425 Uplift members shared how the cost of living crisis is impacting them. Energy, fuel costs and the cost of groceries are the greatest cause of concern for Uplift members, by a long shot.
Our community wants this government to focus on delivering safe and secure homes; providing good-paying jobs; availability of decent healthcare in our communities and being able to have an income that enables people to thrive, and gives us the ability to care for children and loved ones. Read more about what Uplift members want here.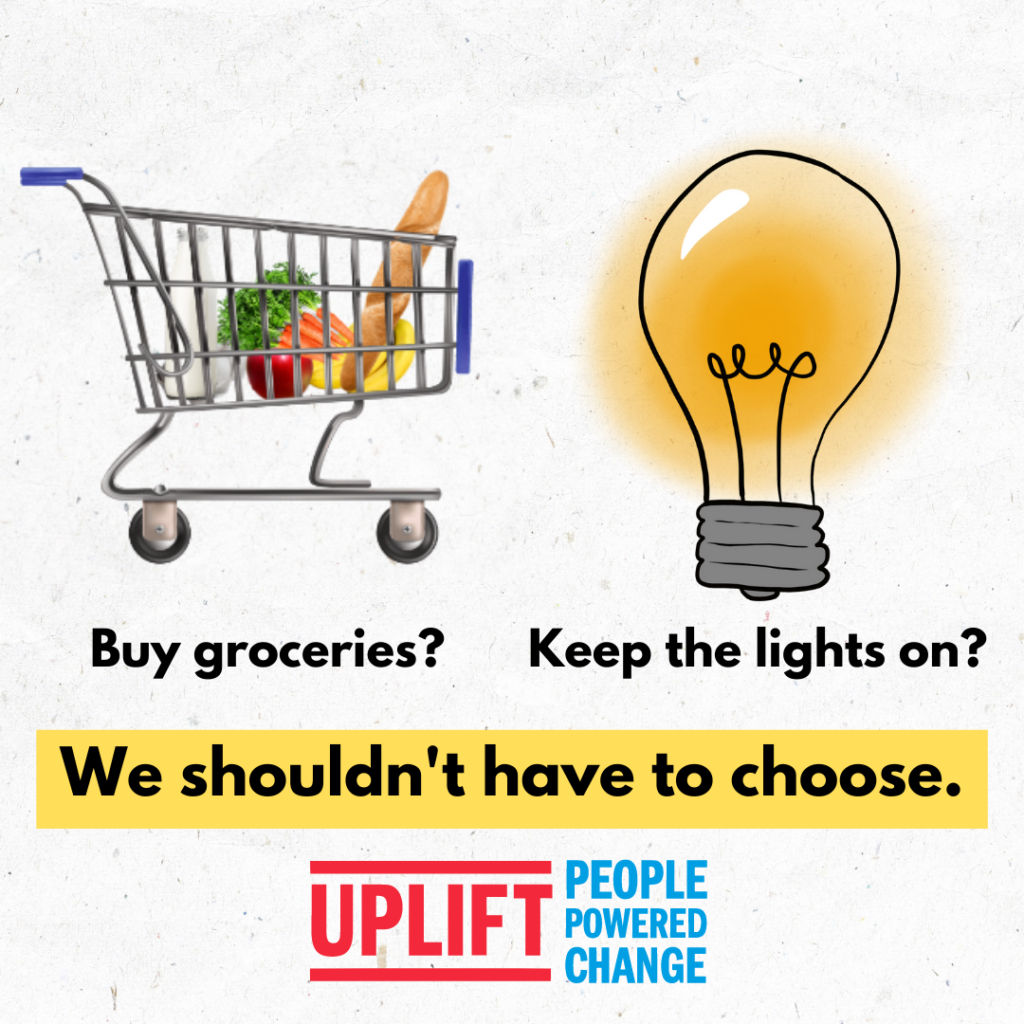 4. We told greedy tech companies to put people first
After a long people-powered battle, the European Parliament voted on new rules for online safety. [4]
Big Tech will no longer be allowed to stand by while hate, violence, lies and racism are spread on their platforms. This means they can't get around loopholes that allow disinformation and hate speech to go unchecked. Plus, it will be harder for companies to use dodgy advertising that tracks and targets us based on really personal and sensitive information.
Uplift members chipped in for a huge public opinion poll reinforcing Big Tech companies from targeting us based on who we love or how we express ourselves.
5. Children in Co. Meath Will keep their speech and language therapy teacher
Pupils who rely on life-changing care and support faced losing their Speech and Language teacher at St. Mary's Special School in Meath. With the support of Uplift members, parents were successful in their campaign to retain their speech and language teacher. It is through campaigns like this that our community shows leadership, solidarity and people-powered action every single day. [5]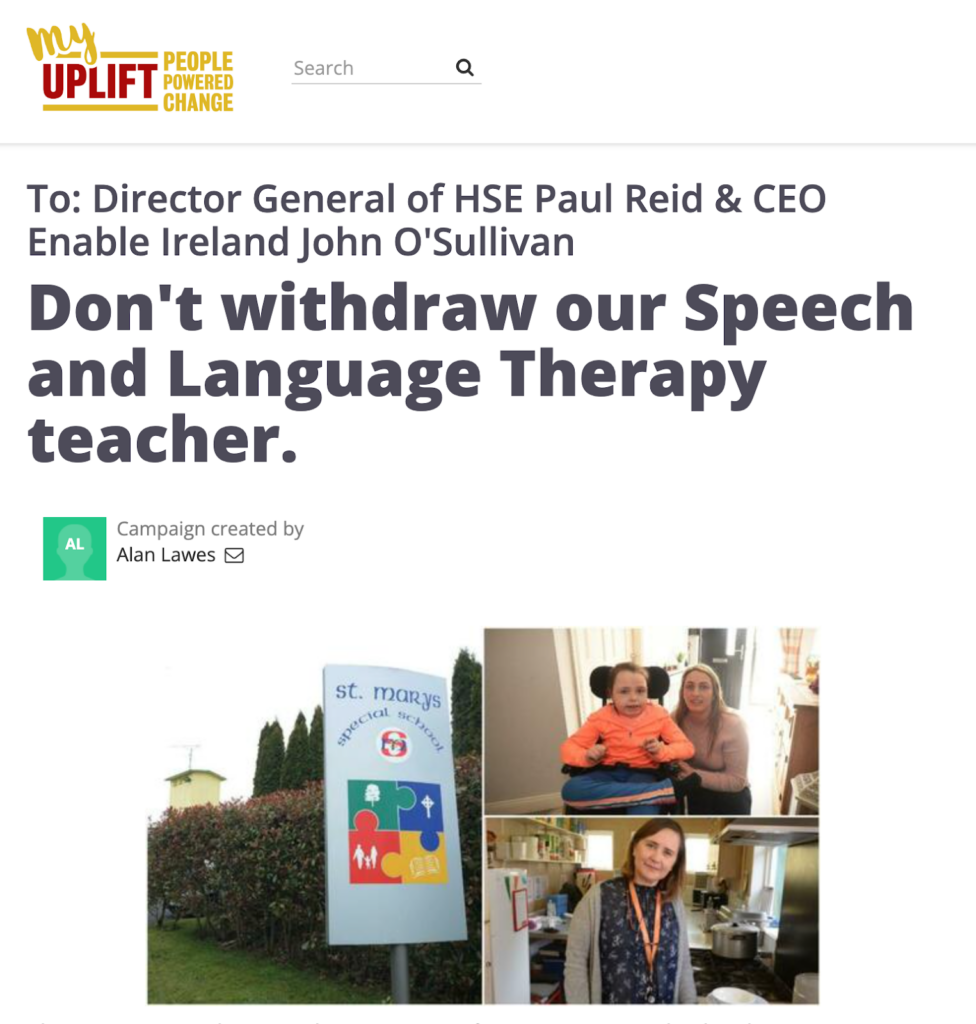 6. We're standing with trans people
Most of us believe that trans people should have the freedom to be themselves, to be healthy and feel safe. After RTÉ's Liveline show led an emotionally charged 'debate' that set off an attack on the trans community, thousands of us emailed RTÉ to say that the rights of any vulnerable community should never be a topic for entertainment. [6]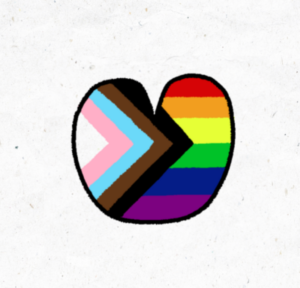 7. We've fought so hard for safe reproductive healthcare 
Honestly, we're still hurting after this government handed our National Maternity Hospital to a private company approved by the Religious Sisters of Charity. Together we've travelled a long road for safe reproductive healthcare and I'm fiercely proud of all that we have done.
We've rang, emailed, and met with TDs in serious numbers. We've signed and delivered petitions, marched across cities, and paid for game-changing legal research.
Despite all the setbacks, it's so good to know that legislation to ban anti-abortion protests outside facilities is to come into force. [7]
Together, we will keep the long march moving forward for healthcare we can be proud of.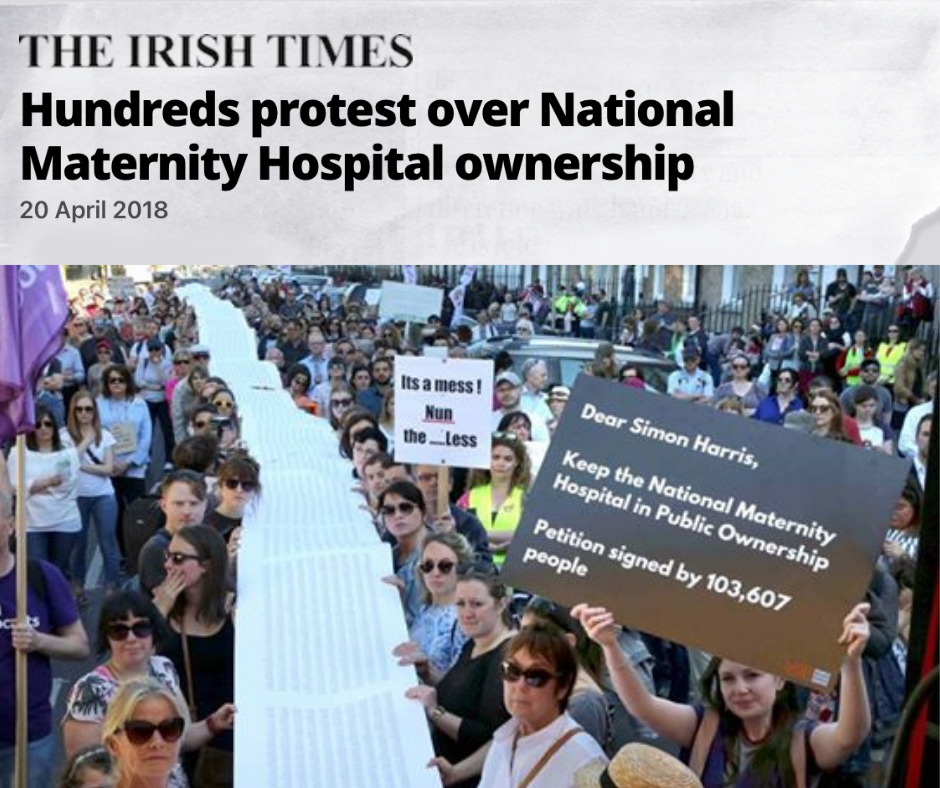 8. People are talking about toxic weedkiller in their beer
Toxic glyphosate, the main ingredient in Roundup, is everywhere – it's even in our bodies. [8] The more people know about it, the more pressure politicians will be under to finally ban it. That's why we're getting people talking about getting glyphosate out of our food and drink – by flooding pubs, bars and festivals with our eye-catching beer mats this summer. Members have voted for their favourite design (pictured below). If you want to get sent some beer mats to put in your local pub, sign up here.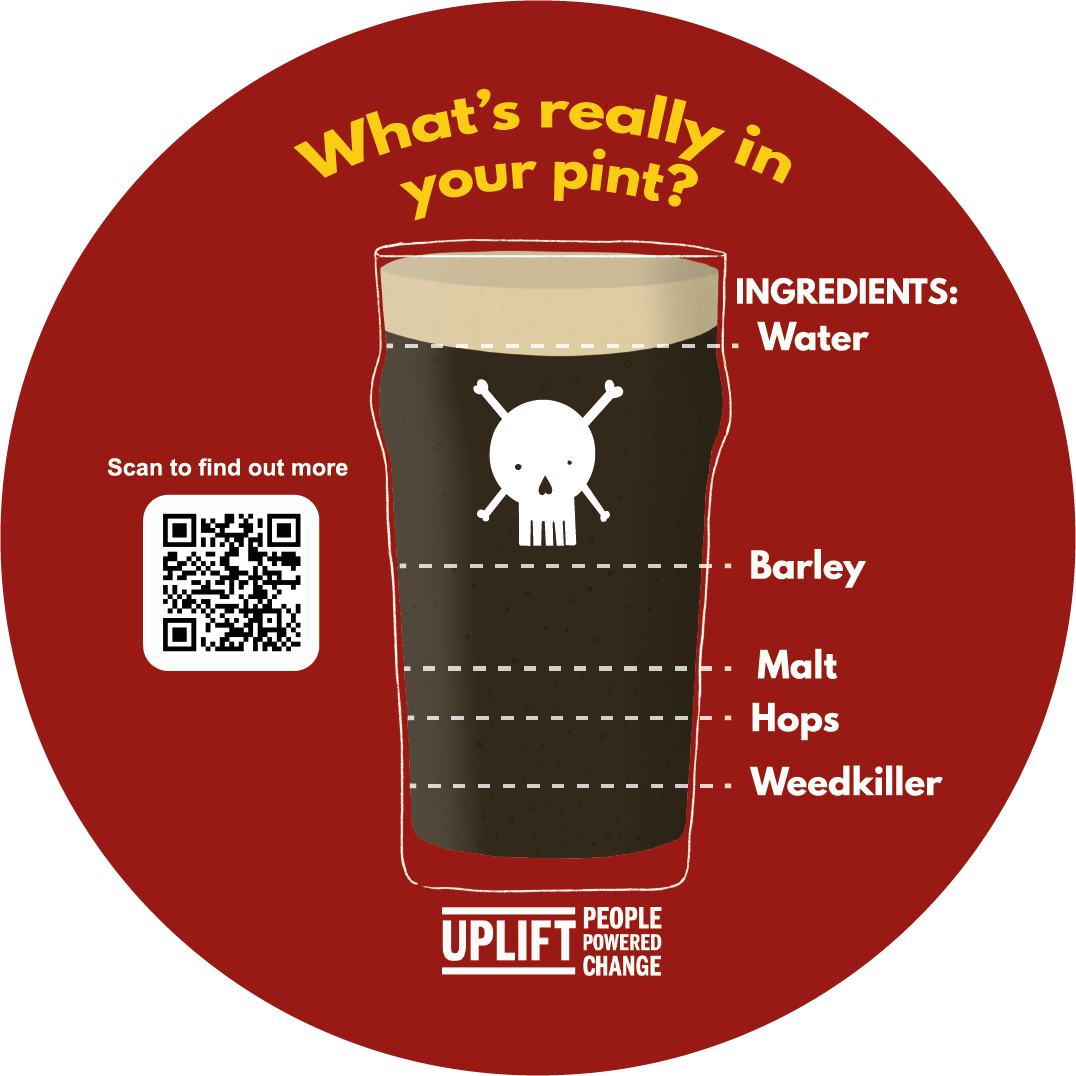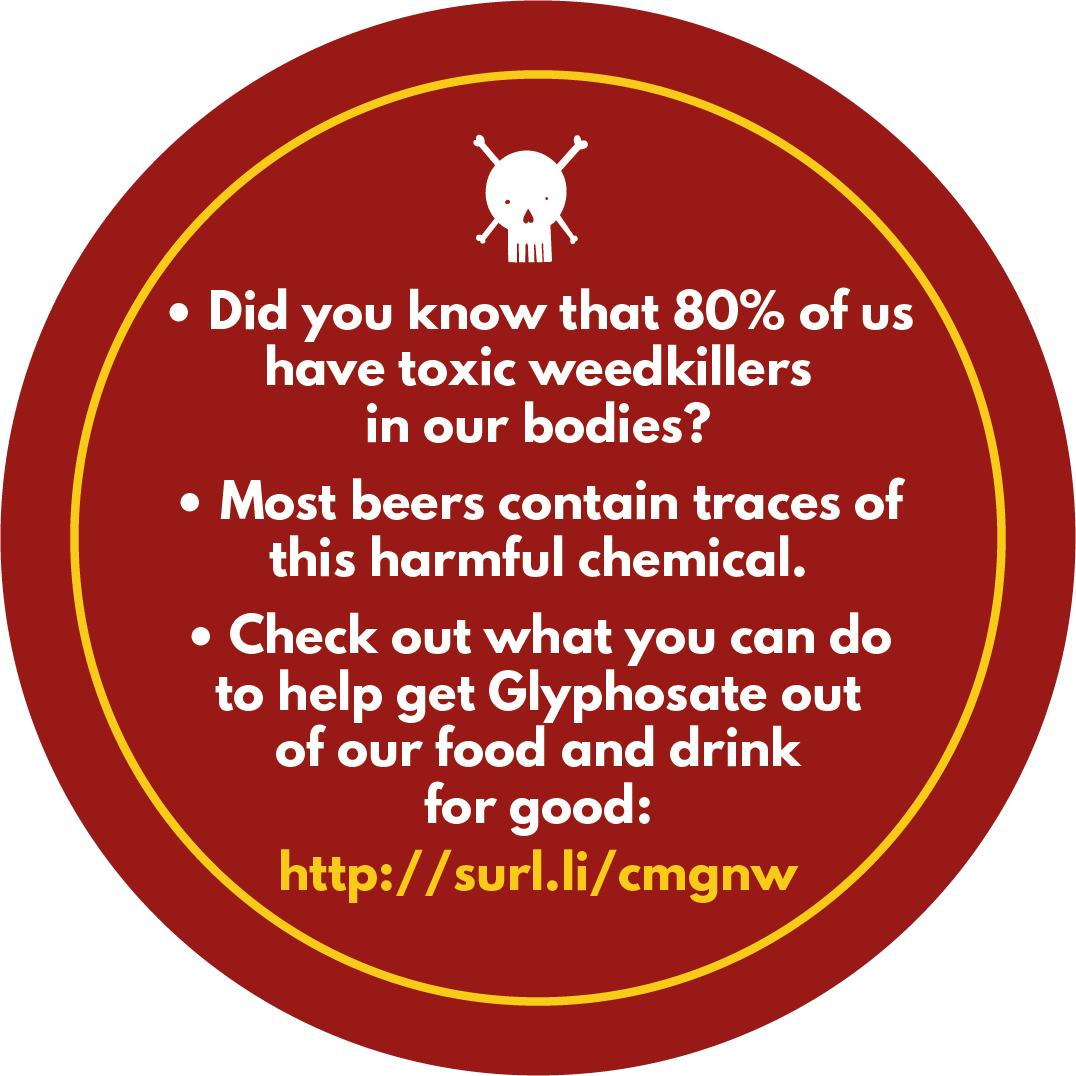 9. Solidarity with the people of Palestine 
Palestinian people are denied their dignity every single day because of illegal Israeli settlements on their land – forced to live in poverty under constant surveillance and harassment.
The good news is there's something we can do about it as people living in Europe. If enough of us sign what's called a 'European Citizen's Initiative' calling for trade with illegal settlements to be banned – we can force the EU to debate the issue. We just need another 3,000 people to sign to reach the official target here in Ireland. If you haven't signed check it out here.
Do you have a burning issue?
Did you know that some of our biggest and most successful campaigns were started by members like you who want to make change for good? Are you affected by something that's really unfair or makes you angry? It could be front-page news or something no one yet knows about.
Check out our petition platform, MyUplift: it's totally free, easy to use and just takes a few mins to get set up. In no time at all, you'll be running your own campaign.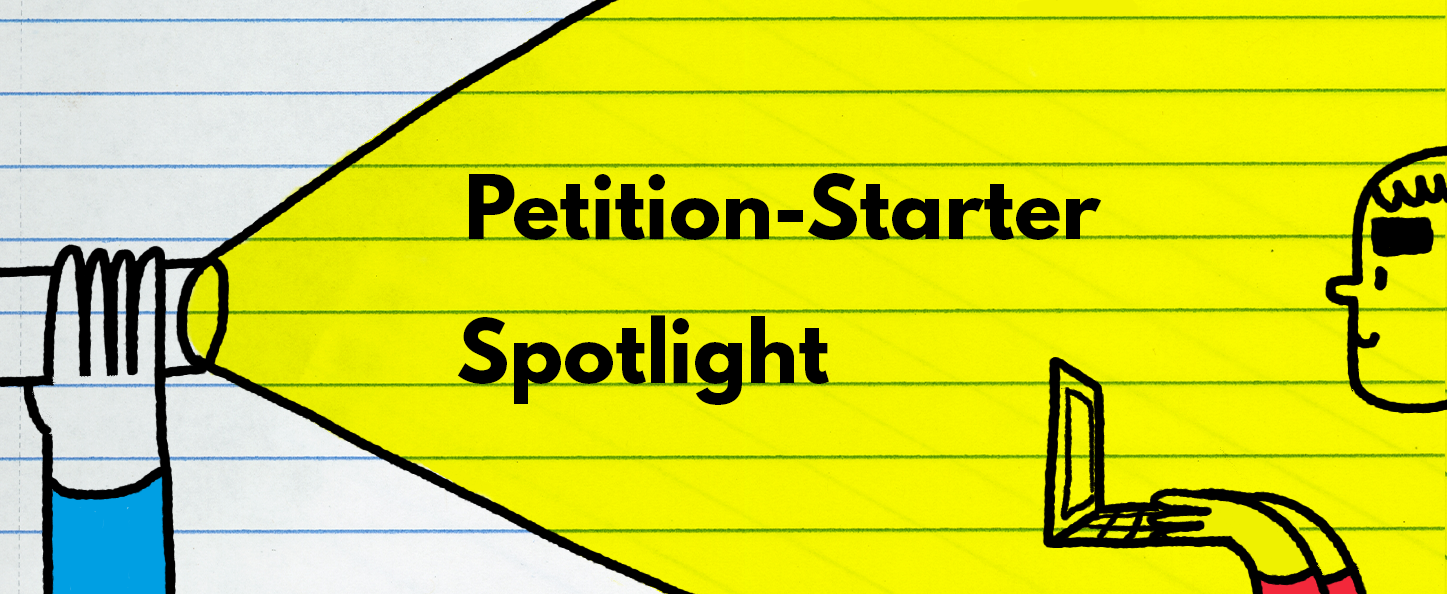 Uplift member Pom started her campaign to save Iveagh Gardens in Dublin in 2017. [9] Pom felt strongly that this oasis in the middle of the city, a beautiful place to walk the dog, do some yoga, be with nature, meet friends – and a protected heritage area and structure, needed saving.
After almost 50,000 of us supported the campaign, sent thousands of emails to councillors and TDs and attended events, the plans to build on the beautiful gardens were shelved. [10] Read here how Pom ran her successful campaign: Petition-Starter Spotlight: Saving Iveagh Gardens.
10. Shout out to all the Uplift members who are still leading winning campaigns;
The Council has agreed to the full pedestrianisation of South William Street thanks to Uplift member, Zoe's, petition on MyUplift. [11]

The Health Minister committed to the provision of 20 new specialist Parkinsons' Disease nurses after thousands of us rowed in behind Richelle, an Uplift member living with Young Onset Parkinson's Disease. [12]

Campaigning group, Long Covid Ireland, managed to secure the Long Covid Occupational Therapy Clinic at St James' in Dublin, and has now expanded their campaign nationally. [13]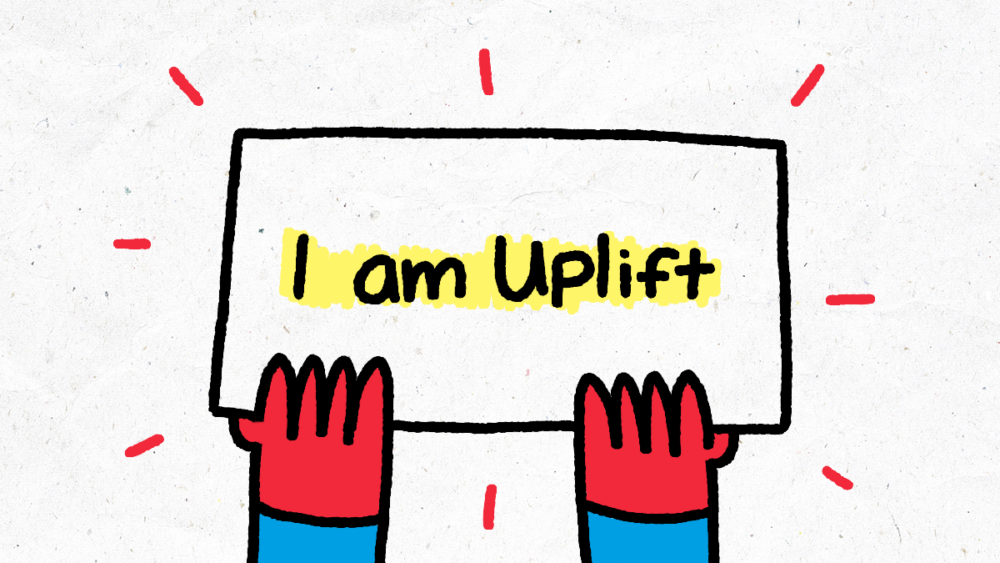 You, reader, and the thousands of other Uplift members across the island of Ireland are truly the backbone of this community. It is you who made it all happen: you can read here why, in these difficult times, I have so much hope for the future: A Dose of Hope 
More power to you,
Siobhán and the Uplift team
P.S: I know asking for donations in these tough times is a big ask. Some of us won't be able to afford it – and that's ok. But Uplift campaigns rely on donations from members like you, so if you are fortunate enough to be able to afford even €5 or €10 to help, please chip in here. You can also chip in over the phone by calling 01 513 3043 or post a donation to Uplift, 13 Lower, Dorset Street Lower, Dublin 1, D01 Y893.
P.P.S: If you know someone who would be interested in what our community stands for, please share this update with them.
NOTES:
[1] 
MyUplift: Keep Cash Services in our AIB Branches
[2] 
Irish Examiner: AIB's cashless plan U-turn, 'a victory for consumers'
[3] 
MyUplift: Turn empty homes into public homes
[4] 
Global Witness: Brussels takes on Big Tech
 & 
Uplift: The Digital Services Act: Shining a people-powered light on Big Tech's black box
[5] 
Meath Chronicle: Speech and language therapy at St. Mary's to be maintained
[6] 
gcn.ie: Liveline enabling hate speech
[7] 
Uplift: Our National Maternity Hospital
 & 
Irish Examiner: Legislation to ban abortion protests outside facilities
[8] 
Irish Times: Disturbing weedkiller ingredient tied to cancer found in 80% of us urine samples
[9] 
MyUplift: Save the Iveagh Gardens
[10] 
Lovin' Dublin: Online petition calling to 'Save the Iveagh gardens' almost reaches target
[11] 
District Magazine: South William Street to be fully pedestrianised 
& MyUplift: Pedestrianise South William Street
[12] 
MyUplift: Proper care for people living with Parkinson's Disease
[13] 
MyUplift: Fund Long Covid occupational therapy