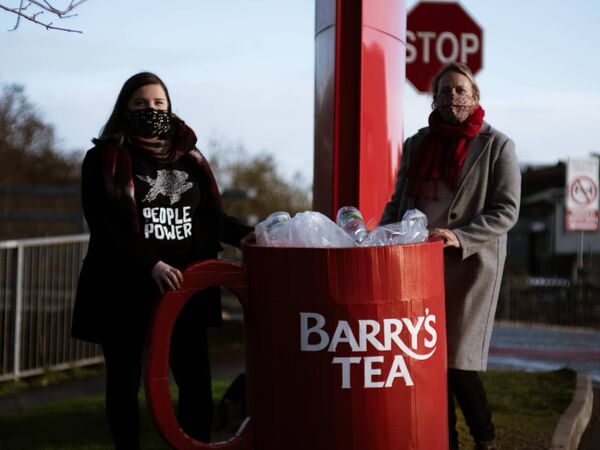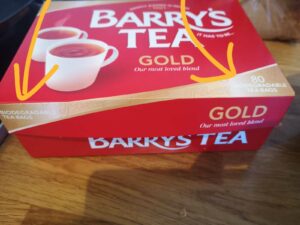 We've great news to share: after years of hard work from thousands of Uplift members, Barry's Tea has ditched the plastic in their teabags! [1]
This is a great win for people power – and it would never have happened without the commitment and sheer determination of our community. This is what Uplift is all about – showing up and never giving up. The sheer power of our community is amazing and we can achieve so much when we work together.
For four years, we've taken action after action together, to show Ireland's favourite tea brand that we won't put up with harmful plastics in our favourite cuppa any longer: [2]
13,000 of us signed a petition forcing Barry's Tea to promise they'd remove plastic from their teabags. [3]
Together we fundraised for a website with a dedicated plastic tea bag counter, showing just how much plastic people had consumed since Barry's Tea first promised to take plastic out of their teabags. [4]
Our campaign was splashed all over the media – saying it was down to people-power (that's us!) that made Barry's Tea sit up and take notice.
We chipped in to make a giant Barry's tea mug filled with plastic (from our recycling bins) to drive home the harm plastic in our everyday cuppa is causing.
We didn't stop there! We brought our giant mug to Barry's headquarters in Cork to hand over our people-powered petition. It got tonnes of media attention and forced Barry's Tea to renew their promise … but this time with a timeline. [5]
All of this wouldn't have happened without everyone getting stuck in – fair play to all of us and now we can all sit back and enjoy our Barry's Tea cuppa, knowing it doesn't contain harmful plastic.
It's a massive victory but we can't stop there – together we'll keep putting pressure on companies to stop polluting the environment.
Is there a company in the news that makes you sit up and think 'that's not sustainable' or who produces unnecessary plastic? You can start a petition here: https://my.uplift.ie/
NOTES:
[1] https://www.barrystea.ie/sustainability/ & Barry's Tea tweet to Uplift member
[2] NewsTalk: A new survey of the top brands in Ireland has seen Coca-Cola top the list for the 15th year in a row.
[3] Independent.ie: Tea firm to turn over new leaf on plastic use
[4] https://www.uplift.ie/barrys_tea_plastic_tea_bags_counter/
[5] CorkBeo: Giant mug filled with plastic shows up outside Barry's Tea HQ in Cork & Irish Examiner: 13,000 signature petition delivered to Barry's Tea in bid to end company's plastic use