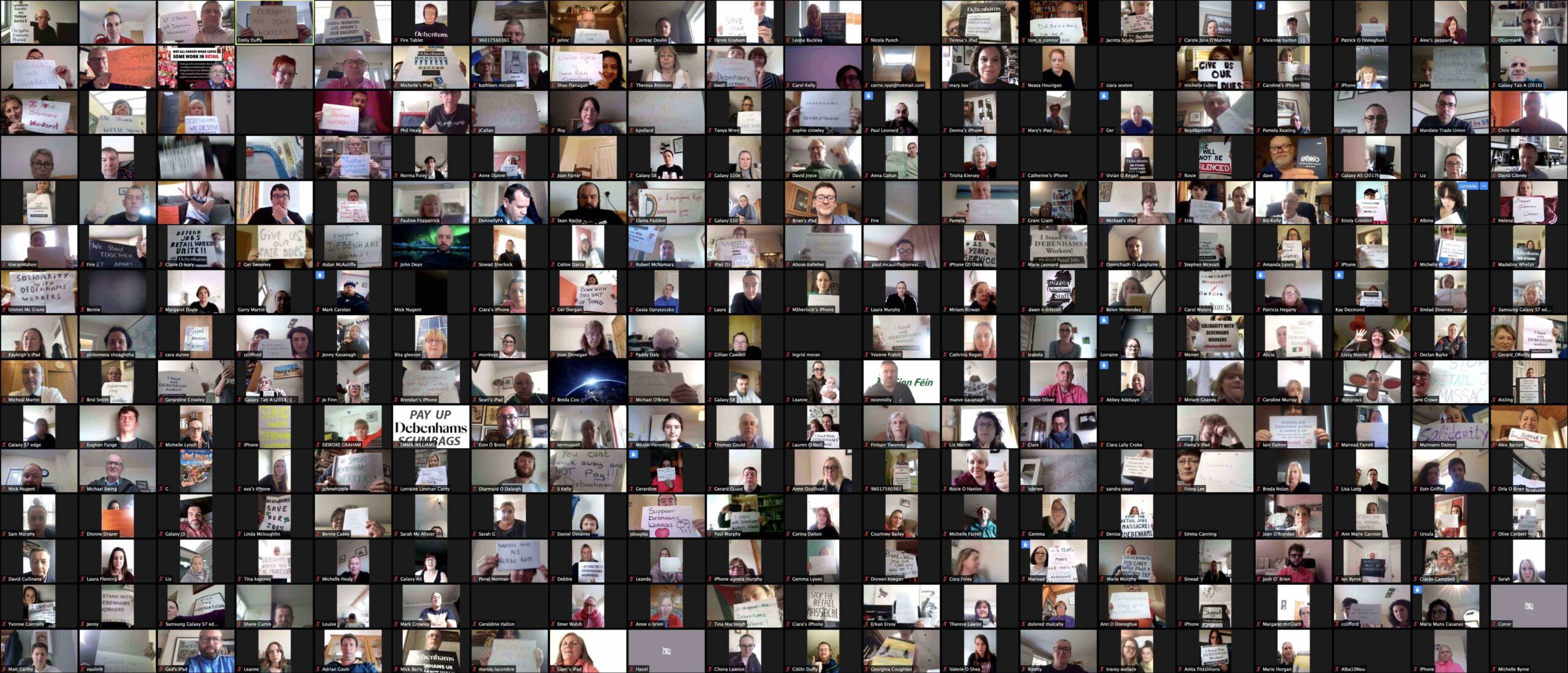 At the height of the pandemic, when many felt powerless – we came together to protect our local communities.
Local County and City Councils make lots of important decisions about what happens in our counties – everything from how many public homes get built, to how parks and wildlife are protected and so much more.
When the pandemic hit, we were kept in the dark about what local politicians were deciding on our behalf. [1]
Uplift members reported that full council meetings were being held in private, motions were being excessively delayed and minutes of meetings were not made public. Because we understand how important Councils are – we were able to shine a spotlight on what was happening and our community quickly moved into action.
And it worked – most full Council meetings are now open to us all and we can see what decisions they are making.
Certain politicians and officials have rigged the rules so they can operate without scrutiny, holding onto power at any cost. But, we know that the only way for democracy to work for all of us is if we are all included. Putting people back at the heart of our democracy and restoring trust in our local councils is a top priority for our people-powered community.
Armed with our step by step guide, Uplift members were able to lift the lid on these hidden meetings, calling for all councils to have online access so our communities could keep the people that represent us in check. [2]
Unknown to many pre-Covid, by law the public are allowed to attend Council meetings. The Local Government Act, 2001 says that "(2) Subject to subsections (3) and (5), members of the public and representatives of the media are entitled to be present at a meeting of a local authority."
It was in quoting this, that many of the usual excuses as to why online meetings couldn't happen had to fall away when Councillors and council officials were forced to move meetings online. We piled pressure on politicians, council officials and had motions put forward at councils and got our campaign covered in local media. [3]

And we did it. Councils all over the country one by one buckled under the pressure and opened doors that we were told were tightly shut.
As the country opens up again, we want to make sure that we're not shut out of local democracy again. We can't let them fall back on their usual excuses – and plunge back into a democracy deficit where people feel disconnected. [4]
People-power opened the councils and together we can continue to make sure that local decisions stay transparent.
Here's two things you can do next:

1. Email your local council officials and politicians and ask them not to turn off online access to meetings for the public. Online access allowed members of our communities who, even pre-Covid, were locked out of democracy because of accessibility reasons.

2. Attend council meetings in person where it is safe to do so. Email your council and ask them when the next meeting is happening and how you can access it. Often these meeting details are buried in the back of the Council's website so we've made it easy for you; here's the details for council staff responsible for handling meeting requests across the country:
Check out our previous blog for more areas you can campaign on to make our local councils work better for us here.
It's moments like this that we were built for – holding people and institutions in power accountable no matter what's happening in our lives and communities. We often feel powerless, invisible and on our own but when we come together we can be powerful and make change. 💪
Is there a local issue you feel strongly about that local councils could act on? Click here to start a campaign
NOTES:
[1] GalwaybayFM: City council facing further calls to make online meetings accessible to public
[2] Uplift blog: Fighting for Public Access to Online Local Council meetings & TASC.ie: Uplift- Fighting for Public Access to Online Local Council meetings
[3] Waterford News & Star: Push for Public Access to Council Meetings & TipperaryLive: Tipperary Council can now be viewed online
[4] Journal.ie: 'What price democracy?': Why most county councils keep their meetings offline