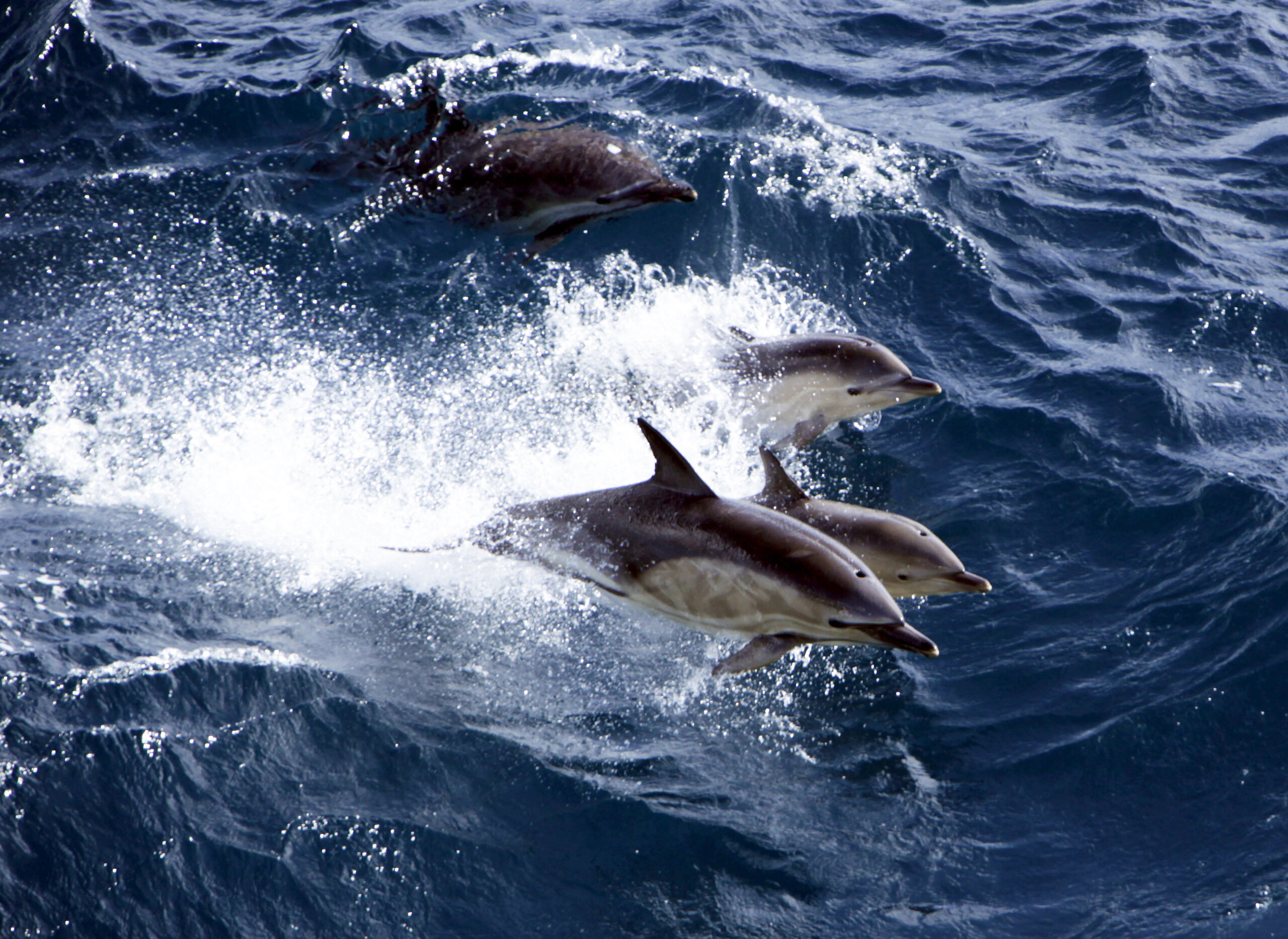 We're winning! 🐬
After years of hard work from campaigners like you, this month  EU fishing rules have been overhauled and plans to put CCTV cameras on-board Supertrawlers have been voted through. [1]
Supertrawlers with huge nets are hoovering up fish and killing dolphins and whales off the coast of Ireland. Since 2015 we've been throwing the power of our community to end the destruction that Supertrawlers are causing to our coastal communities and vital sea life. 
Nearly 50,000 people signed an Uplift petition calling for the actions of these Supertrawlers to be stopped. Uplift members came together to put pressure on the many Ministers for Agriculture with; emails, phone calls and protest actions. Then, we turned our attention to Irish MEPs in Brussels to get the campaign over the line.  
After years of dedicated campaigning, our last action drove it home. Last month, Uplift members sent over 2,000 emails, putting pressure on Irish EU reps in the lead up to an important Fisheries committee vote – and it worked!
People-power won the day, and the committee voted to reign in these huge Supertrawlers by putting CCTV cameras on board. Now, they can't get away with the rampant destruction.
Here's the amendment we made happen together: 
"The use of on-board cameras (CCTV) to carry out checks on landing obligations should be compulsory for a "minimum percentage" of vessels longer than 12 meters and which have been identified as "posing a serious risk of non-compliance". The equipment will also be imposed as an accompanying sanction for all vessels that commit two or more serious infringements. Vessels that are willing to adopt CCTV on a voluntary basis should be offered incentives such as additional allocation of quotas or having their infringement points removed." – European Parliament press
This is a massive victory! We should be proud – but we've only won half the battle. 
Now we need to make sure this breakthrough actually results in protecting the sea life of Ireland. Last week we got news of more whales and dolphins than ever before being washed up dead on Irish shores – with signs they had been cut from large fishing nets. [2] 
Big fishing companies will be digging into their war chests to find ways to get around these new rules that could expose what's happening onboard their factory ships – leading to the destruction of small fishing communities, fish stocks and dolphins. 
We've won this round – but we can't afford to let them off the hook now. The next few months are crucial as details are fleshed out on how the rules will be implemented. 
This news is a moment to celebrate all that we've achieved in the campaign to stop Supertrawlers. We've been working on this for years and our successful strategy relied on thousands of Uplift members' time, energy and money. [3] Together we've given a lot to winning this campaign;
We gathered a huge petition signed by nearly 50,000 people

We put ads in newspapers targeting the Fisheries Minister

We worked with legal experts

We teamed up with people powered campaigners across the EU

We put the pressure on our TDs and MEPs to get these new rules over the line
This victory belongs to us. Because of our collective work, we can hold the worst culprits accountable for polluting the seas, destroying small fishing communities and decimating our sea life. 
But the fight is not over – so we need to stay on their tail. 
NOTES: 
[1] European Parliament: Fishing rules – Compulsory CCTV for certain vessels to counter infractions
[2] RTE: Sharp rise in dead whales and dolphins washed up