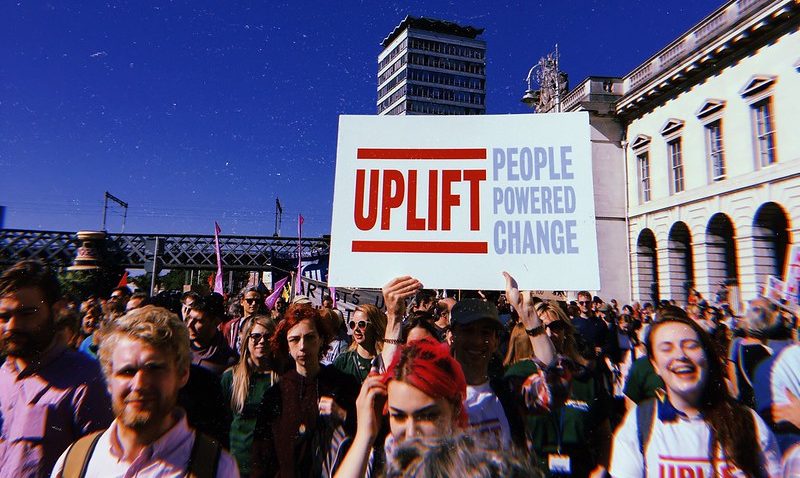 This is a senior leadership role working closely with Uplift's Executive Director and perfect for someone who loves working in a dynamic environment, committed to progressive values, has a 'can do' attitude, is good at problem solving, curious, open minded, innovative and highly organised. You will be responsible for the overall operations of our people powered community or as we like to say 'running the shop'. 
Team Coordination. 
Uplift has a team of nine people, including Act Now, the Northern Ireland people powered community we support. The Uplift team operates in a fast paced, dynamic environment – we have to be responsive but also strategic in how and where we use our energy, capacity and resources. This part of your role will involve 
Ensuring team communication, decision making and coordination systems work effectively; 

Helping to create solutions and approaches to meet challenges and opportunities;

Leading on team growth and development so that we are learning, have time to reflect and analyse, are accountable to our members, values and mission; 

Managing HR and employment policies and practices, including recruitment;

Line managing and supporting key staff to meet their goals and potential;

Coordinating team and organisational strategic and operational planning;

Providing leadership and support on strategic projects and innovations and organisational priorities so that they achieve their goals.
Governance & Organisation
Uplift is a people powered community of over 340,000 members. We are a limited company with guarantee and have a board of directors who hold overall responsibility for governance and strategy. This part of your role will involve
Ensuring Uplift is fully compliant with regulatory obligations; 

Overseeing the annual audit process;

Organising board meetings, subcommittees, reporting and ensuring board members are engaged & supported;

Leading on managing organisational risks and designing responses;

Leading on data protection and GDPR compliance; 

Leading on the development of organisational policies, systems and structures that ensure Uplift is working to best standards and is demonstrating excellence and leadership.
Donor Care & Finance Management
As an independent people powered community Uplift aims to be 70% by the end of 2022 – we are currently 55% member funded. Donor care is a crucial part of this role, including maintaining excellent relationships with key institutional funders as well as upholding principles of transparency and accountability. Specifically this role involves
Managing financial management accounts and reporting;

Preparing proposals, overseeing reporting and managing key relationships;

Managing grants and donations received in line with contractual obligations;

Supporting the fundraising lead to meet fundraising and donor care goals;

Leading on the preparation of annual budgeting process;

Ensuring Financial Policies are adhered to and in line with best practice.
To be considered for this role you need to be someone who 
Has experience in a senior management and leadership role;

Has skills and experience managing budgets & management of funds;

Has excellent decision making skills, applied often under pressure, within tight timeframes;

Knows the value of asking great questions and checking assumptions;

Has teamwork skills that foster accountability, leadership, inclusiveness;

Is able to demonstrate excellent problem solving skills and experience; 

Is an exceptional communicator adept at thinking through complex information and communicating simply and clearly;

Has excellent project management experience and skills;

Can work strategically and stay focused in a highly pressured environment;

Is passionate about equality and social justice;

Comfortable working with digital platforms and remote working environments;
We are committed to providing a healthy and collaborative work environment, and great opportunities for learning and growth. Women and nonbinary people, people from a minority background, people with disabilities, LGBTIQ+ people, and others from traditionally minoritised backgrounds are strongly encouraged to apply.
This is a full time role but we are open to fewer hours ie 0.9 and the salary is €47,000 pa FTE. The Uplift team is fully remote working and applications are open from anyone living on the island of Ireland.
If you want to apply for this role please submit your application here by Sunday May 30th, 5pm. Please note that only applications submitted through the application form can be considered.