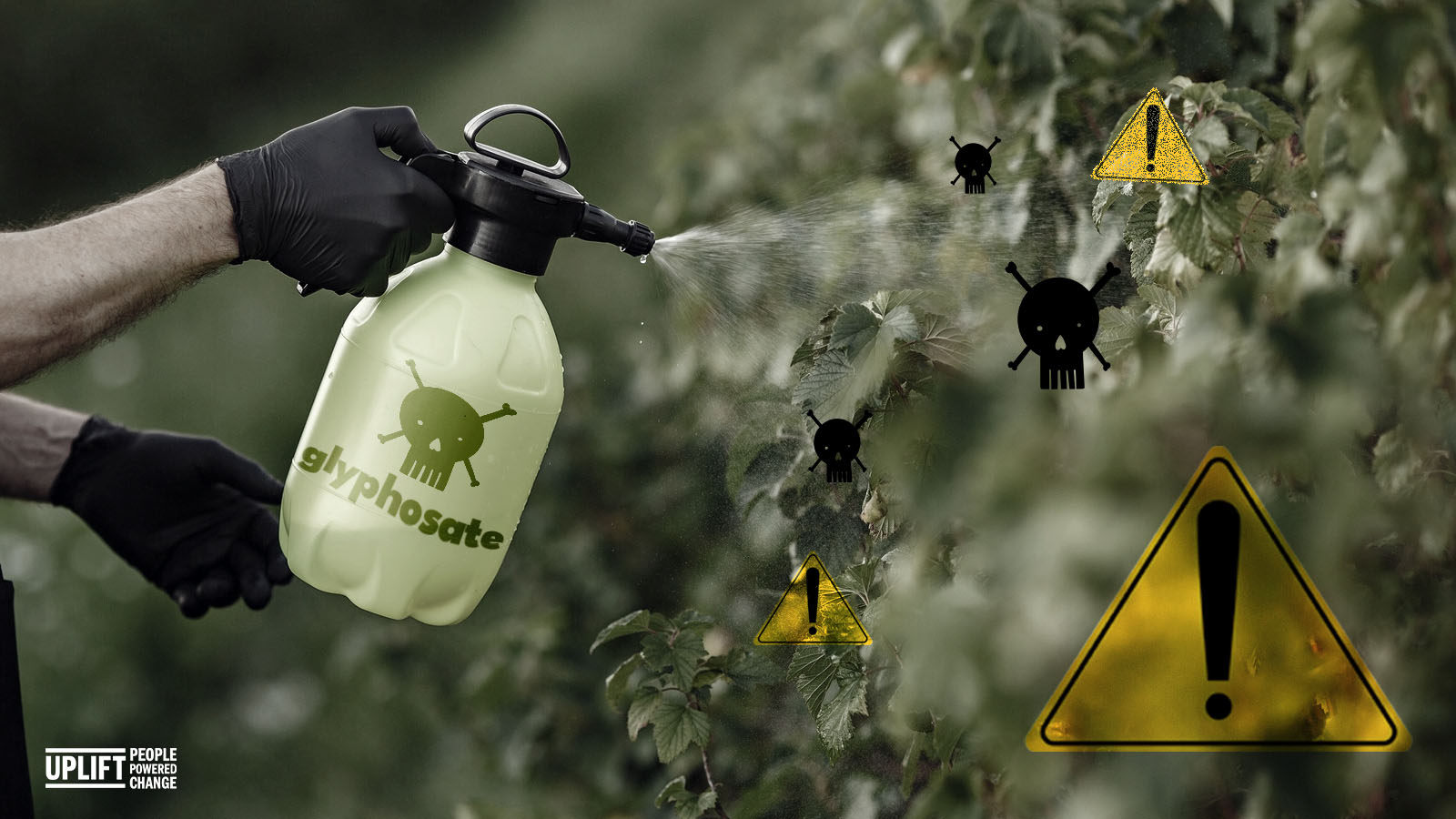 Public consultation on the EU Commissions proposal for a Sustainable Use of Pesticides Regulation
Our submission on the use of pesticides: here.
Our community really cares about wildlife, biodiversity and the health of our soil and water. We want to have our voices heard on the chemicals are sprayed on our food and in our public spaces. Last month more than 2,700 Uplift members from all across Ireland added their names to our people-powered submission to the Ministry of Agriculture on the use of pesticides.
Pesticides kill bees, destroy soil, pollute water, harm biodiversity, are bad for our health and force farmers to be dependent on costly toxic chemicals. We want our government to commit to an 80% reduction in chemical pesticides by 2030 by encouraging and incentivising farmers to move to using more sustainable and less harmful methods of controlling pests.
An Uplift member who added their name to the submission says,
"pesticides are something that pollutes soil and water,
destroys biodiversity and is harmful to health and should have no place in our countries!''
If we continue to over-use chemical pesticides it will have negative impacts on both ourselves and for generations in the future. What can we do now? There are steps that Uplift members want the government to take to help minimise the damage being done by overuse of pesticides:
Support farmers and small-scale food producers to transition to more ecological methods of farming and food production.
Define reduction targets, timelines and measures to reduce dependency, not only for the five most used pesticides but for all chemical pesticides.
We can plan to ensure full transparency and controls of all pesticide use i.e. detailed and monitored measuring and record-keeping by everyone involved.
Ban chemical pesticides in all sensitive areas that include railways, roads, sports grounds, playgrounds, schools, public gardens, sensitive habitats, woodlands and forests, as well as private use of these toxic chemical treatments.

For ecological, physiological, and

all

logical reasoning the definition of pesticides has to specify 'CHEMICAL PESTICIDES' in order not to include biocontrol. Biocontrol is the method of controlling pests, such as insects, mites, weeds, and plant diseases, by using other organisms which is frequently and necessarily practised.
Apply a 'Polluter Pays' principle, where if it is found to be used in excess
Submission on the use of pesticides
We don't want toxic herbicides in our food:
Uplift members don't sit back when bad things are happening. As well as our submission on pesticide use, our community has been campaigning long and hard for an end to toxic glyphosate, the main ingredient in weedkiller Roundup, being sprayed on our food before harvesting.
Uplift member Helen says,
''We have one planet and we need to protect it, and all who rely on it. Bees are as important to our planet as the air we breathe.''
And campaign supporter Aideen adds,
''Pesticide is killing insects, especially bees. We need to be helping to create biodiversity now.''
Uplift member Michelle's petition to ban glyphosate in Ireland has been supported by more than 5,000 of us.
Uplift members have already done so much – we've persuaded politicians and well-known personalities to get tested for glyphosate in their bodies; we chipped in for a billboard outside the last Agriculture Minister's office; we've emailed, made calls and piled the pressure on politicians.
Hundreds of us signed up to receive glyphosate awareness beer mats and put them in pubs and bars and festivals all around the country to raise awareness of the toxic chemicals in our beer. Thousands more of us have got involved in "Say no to the mow" campaigns in areas where we live to encourage local councils to allow wild habitats to grow. This is so wildlife and insects can flourish.
Find your local campaign here:
Every spring thousands of Uplift members have planted wildflowers to feed bees and insects whose food sources and habitats are threatened by the over-use of glyphosate.
If you want to chip-in so we can buy bee seeds to send to everyone this spring, you can chip-in here: