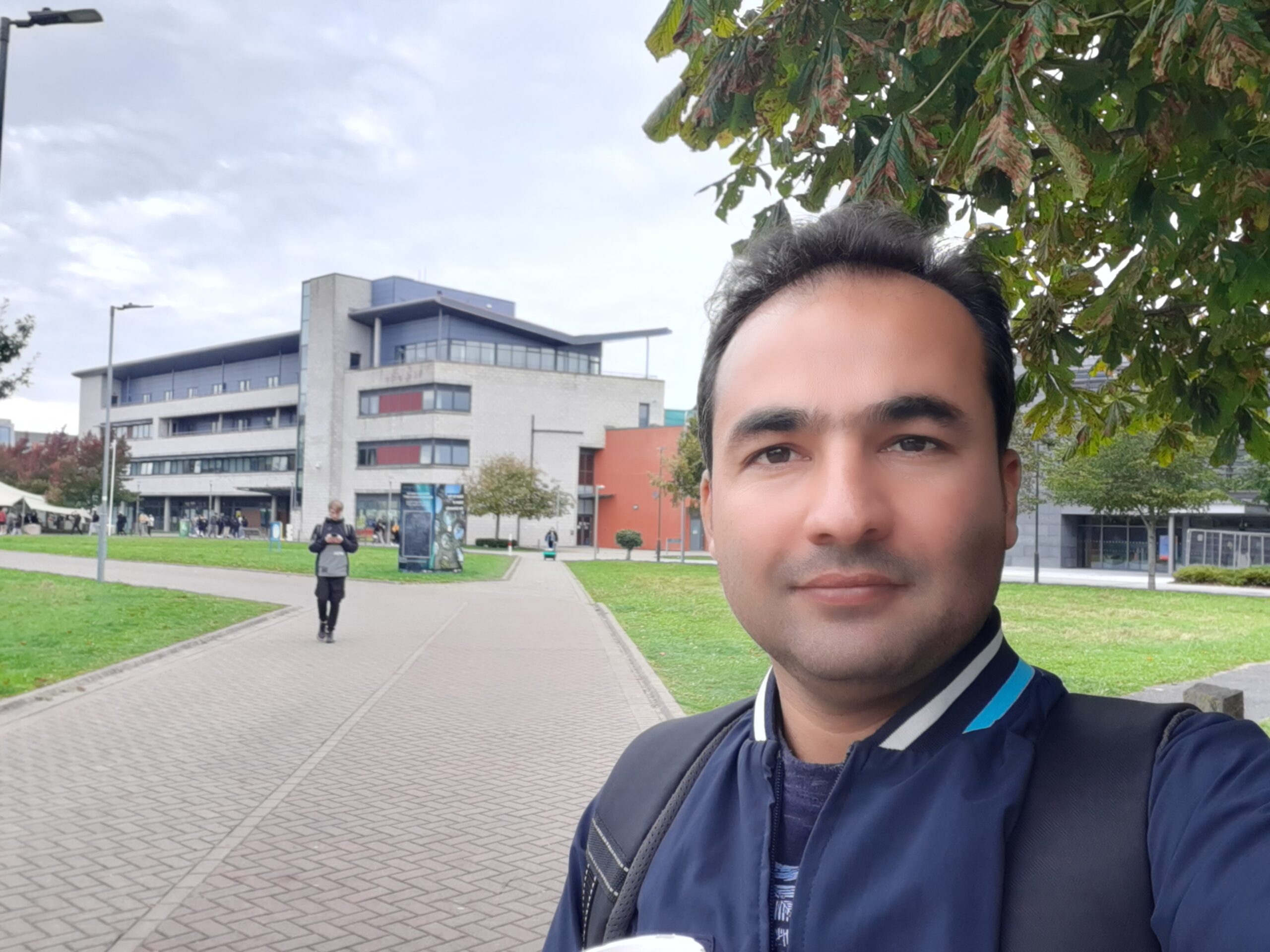 This month, we're shining a spotlight on our wonderful Member Support Team – a group of volunteers who give their time to support other Uplift members as we campaign for a better, fairer, more sustainable Ireland. Our new Communications Worker, Yusuf has been chatting to Shoaib, an International Justice student living in Direct Provision who had to seek international protection in Ireland in August 2021 after the fall of his home, Afghanistan, to the Taliban.
Despite great international solidarity and sympathy at the time, once Shoaib arrived in Ireland, he found that in reality, many doors and opportunities can remain closed to people seeking international protection in Irish society. Shoaib shared his story with us.
"When I came to Ireland as a refugee, I was wondering what I should do here. Before in Afghanistan, I was working as a human rights advocate. Whilst I have a bachelor's degree in Law from Herat University, I was unable to find a job here in Ireland because my previous knowledge was very localised to the legal context in Afghanistan."
It was at this time that he decided to further his studies in Law in an Irish context so he could find work here.
"I was looking for an opportunity to study here. I asked everyone but I couldn't find a path to higher education in Ireland – I only found restrictions on my path. Anyone I asked said there were restrictions because I hadn't been here for three years: everyone who comes to Ireland has to be here to receive funds from SUSI [the student grants body]."
"It is a horrible situation for refugees. We are talking about people who have been granted refugee status by the Department [of Justice], so why are they treated differently and required to wait three years? In my case – I'm 34 – this would have meant I would have been 37, and a lot can change in that time."
Facing having to waste years of his life, and finding his path to further education – and fulfilling work – blocked by these unfair rules, Shoaib didn't give up, but decided to look into ways he could challenge and change these unfair rules on people in his situation.
"I was searching for different options when I heard about Uplift through a friend, so I searched for them on Google and found their website. The team at Uplift were so helpful. They supported me to start a campaign to lobby the government to remove these restrictions on behalf of refugees who wanted to access higher education."
Shoaib's campaign gathered momentum and he eventually had several meetings with officials across government. Sadly, the government has not changed the rules yet. Fortunately, Shoaib was able to access funding for his course by another route – the Universities of Sanctuary scheme [1] – but remains committed to his campaign so that everyone in a situation like his doesn't face a three-year wait to get on with their lives.
This experience with the Uplift team was the start of a lasting friendship for Shoaib. He told us, "I then got interested in Uplift's mission and the values they stand for in Irish society. Uplift is working for equality in real terms – this is not just a motto, I see it on the ground."
"Uplift promotes equality in many aspects of life: for economic equality, for social equality, and they try to provide a platform for everyone in society to have a say, allowing every community in Ireland to see themselves in the decision-making process. I align with these values, so I volunteered with the Member Support Team – mostly on the emails received from members, replying to them or assigning them to the relevant team member."
"This is a great opportunity for me to learn more about trends and the social direction of Irish society. Engaging with people's feedback to campaigns gives me a unique insight. As a law student, I am familiar with academic legal aspects, but also develop my skills and networks within the legal profession in Ireland through my volunteering."
Whilst he works hard for his dreams of becoming a lawyer here in Ireland, Shoaib is still troubled by the situation back home in Afghanistan, saying, "Separation from home is a lifelong pain – you cannot ask anyone to forget their homeland. I grew up there for nearly 35 years. I will always maintain my link with Afghanistan, but I do not think I will be able to return there soon. I hope so, but I do not think so."
Yet this loss and separation only drives him further with his commitment to social justice across the globe. He sees parallels not only between the history of his adopted home, Ireland, and Afghanistan, but also a direct link between his volunteering with Uplift and his future dreams for the country of his birth
"The recent history of Ireland gives me hope when I see brave women and their allies who pushed back against religious control of women: for women's healthcare, for women's education. I am hopeful that we can transfer this Irish experience to Afghanistan."
Shoaib is hurt by how quickly Afghanistan fell out of the news cycle, and how the suffering of people – especially women and marginalised groups – was soon forgotten by the international community. But this is another important motivator for his work with Uplift, as he sees how it enables people to bypass traditional barriers to public attention.
"One characteristic that makes Uplift different is that it works directly with people on the ground and provides them with the platform and tools to give everyone a voice and amplify marginalised voices. Uplift's approach is one that lets us – the people – make the news and set the agenda."
"I was one of a small number of people in Afghanistan who were fortunate to leave and escape the brutal Taliban rule. But there are still countless women without basic human rights, who are banished from secondary and higher education in Afghanistan. I hope to play my role and be a voice for them here in Ireland."
Shoaib's final message for Uplift members is one of recognition.
"Fair play for supporting Uplift through chipping-in. This ensures our independence as we rely only on the fivers and tenners of our members. Uplift is something unique and essential here for Irish society – so start, sign and share campaigns started by Uplift members so we can all see a better Ireland."
We wish Shoaib the best in his studies and dreams for change here in Ireland and in Afghanistan. If you believe other people in the same situation deserve access to third-level education without barriers, you can support his campaign here.
If, like Shoaib, you have an idea to make Ireland a fairer society, why not start a petition today? It's totally free, and volunteers like Shoaib on the Member Support Team are always here to support you if you have any questions.
NOTES
[1] The Universities of Sanctuary schemes provide competitive fully-funded scholarships to people seeking international protection to pursue third-level studies.