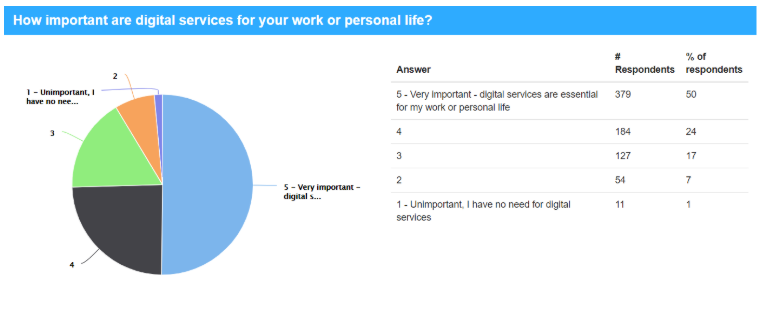 We're spending more time online than ever before – it's our parish hall, marketplace and a way for us to stay connected with the news, our friends and our families. But big technology companies like Facebook and Google are making their own rules about what they can do online. Our personal data is tracked and sold to dodgy advertisers, we're exposed to hate and lies, conspiracy theories and divisive politics are all inescapable.
The good news is that new EU laws that will hold tech giants to account are on the horizon. The Digital Services Act is being overhauled and the EU want to make sure that our rights are protected online. [1]
The Irish government have been putting together their response on what the new rules should look like. [2] Ireland is in a powerful position to make new rules – a lot of big tech companies have set up shop here – and what we do will make a huge difference to the way they operate. We've listened for years as big tech companies have made empty promises to regulate themselves. [3] So, hundreds of Uplift members came together to tackle their power and influence and contributed to a powerful government submission.
Who better than an online campaigning community to fight for our online safety?
More than 750 Uplift members took the survey, which asked about member experiences online, problems with things like misinformation, scams and advertising and how we can regulate the space.
There's no doubting that this is a complicated area: confusing technological language, layers of rules and laws that might cover big problems like misinformation and online bullying and the lobby power of big business mean that it can be hard to clearly see a way through.
But Uplift members were clear – we need more regulation that puts our rights and safety online first. The survey found that most people experienced things online that put them in harms way, like illegal content and fraud, intrusive targeted advertising, discrimination and scams.
74% of Uplift members responded that digital services are absolutely essential or very important to their work and personal life. Since the start of the Covid-19 pandemic, users have reported an increase in illegal and harmful content including hate speech, misinformation and conspiracy theories across various platforms.
Uplift members strongly expressed a need for greater external regulation of online platforms, as well as internal and external mechanisms to tackle misinformation and disinformation. Regulation of digital services should focus on protection of online rights, including privacy and the restriction of harmful and illegal content. While freedom of expression is important, 82% of respondents agreed that online platforms should regulate content to stop the spread of harm.
Members also overwhelmingly agreed (82%) that the current model of self-regulation has not been effective in stemming the tide of misinformation and disinformation – and more needs to be done.
It's absolutely essential that the government understand our experiences and know what we're asking them to do. Thanks to every member that contributed, together we made a strong submission to these new rules. 
[1] https://www.rte.ie/news/europe/2020/0602/1145021-europe-tech-regulations/
https://ec.europa.eu/info/law/better-regulation/have-your-say/initiatives/12417-Digital-Services-Act-deepening-the-Internal-Market-and-clarifying-responsibilities-for-digital-services
[2] https://dbei.gov.ie/en/Consultations/Call-for-views-in-response-to-EC-consultation-on-Digital-Services-Act.html
[3] https://www.wired.com/story/facebook-and-the-folly-of-self-regulation/