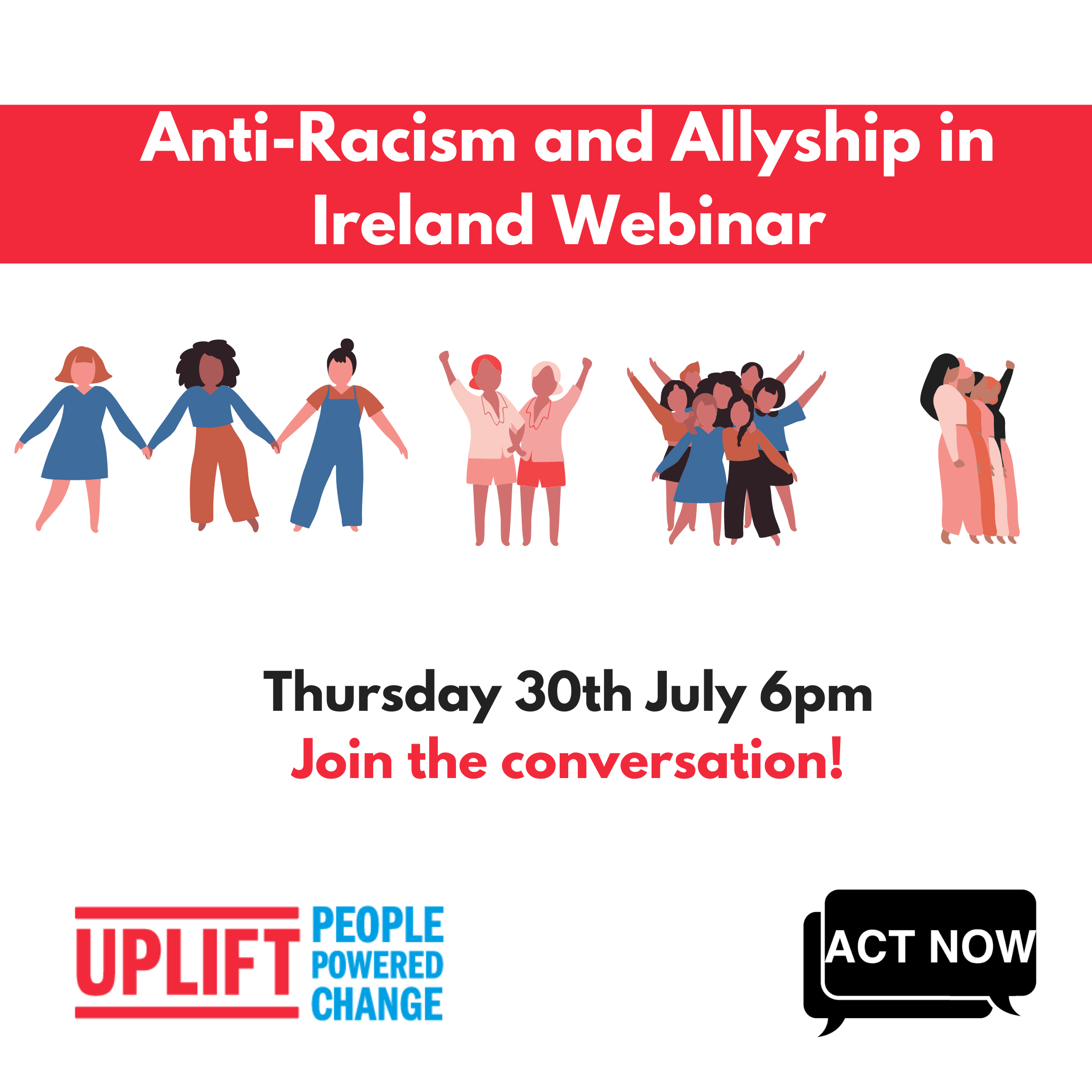 Uplift members are a broad community – we come from all walks of life and all sorts of places. Some of us have experienced the harsh effects of racism firsthand, others are powerful and thoughtful allies and some are taking the first steps in their anti-racism journey. 
We know that the fight against racism is one we'll be in for the long-haul. As a community, we've stepped up to support Black Lives Matter protests in the US with a crowdfunded global ad of support, and we've also taken action to address racism on our doorsteps – through raising our voices against the structural racism of Direct Provision and how The Traveller community was treated during COVID-19. 
But we know that once the headlines died down we had to keep the fire lit. We knew we had to commit practically to the long fight ahead.  So we reached out to anti-racism leaders across the island, who joined Uplift and Act Now members for a powerful discussion on anti-racism and allyship.
The contributors were:
Lillian Seenoi (Northwest Migrants Forum),

Valery Molay (National Youth Council Ireland), 

Senator Eileen Flynn

Dr Ebun Joseph (University College Dublin), 

Martin Collins (Pavee Point), 

Lassane Ouedraogo (Africa Centre)

Mary Oyediran (Uplift member, Racism is Real podcast)
They spoke to how racism has affected them and how we can come together for solidarity. There was a lot to discuss and consider about what anti-racism means for ourselves, in work, our social lives and our fight for a better society.
If you missed it, don't worry – you can watch the recording here: