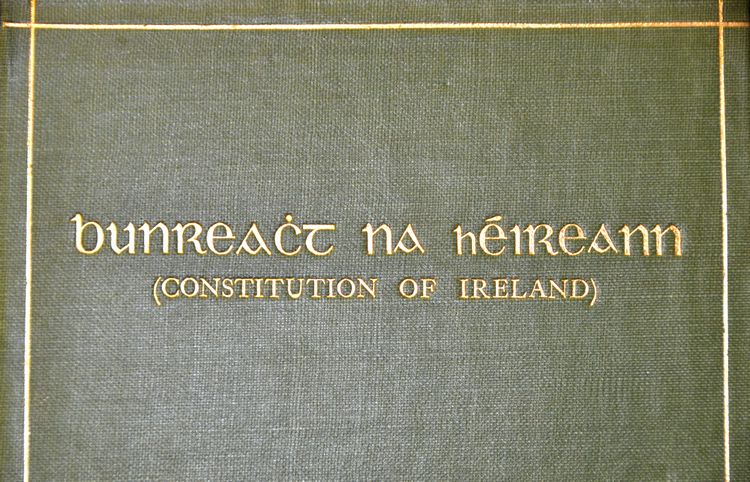 Uplift has commissioned research into the 'Money Message', used to block bills from becoming law.
The Fine Gael-led Government has used a previously obscure parliamentary device known as a Money Message to prevent 51 Private Members' Bills from becoming law. These are Bills that were passed by a majority of TDs, in some cases large majorities. The Government is using the Money Message as an effective veto on any Bills it does not support, thereby overriding legislation passed by a democratic parliament.
Research Summary
The purpose of the Money Message is specifically to allow a government to block Bills that would undermine its managing of the State's finances by introducing a conflicting fiscal agenda. However, it is being used by this Government to block any Bill it does not agree with politically, even though those Bills have been voted for by a majority in the Dáil. Serious concerns about this abuse of parliamentary procedure have been raised not just by Opposition politicians and civil society organisations, but also by former attorney general, Michael McDowell, the former clerk of the Dáil, Kieran Coughlan, and legal experts. Academics Dr Eoin Daly of NUI Galway and Dr David Kenny of TCD, have warned that "the Government has made such extensive use of the mechanism that it threatens, in a very real way, the constitutional lawmaking power of the national parliament", and "has the makings of a real democratic and constitutional crisis."
Bríd Smith's Climate Emergency Measures Bill, to ban new oil and gas exploration licences, provides a compelling example of a Bill the Government objected to on policy grounds and which it blocked by resorting to the Money Message tactic once it realised it could not defeat the Bill politically. The Ceann Comhairle, Seán Ó Fearghaíl, initially decided the Bill did not require a Money Message; 15 months later he reversed his decision, after the Government finally came up with expenditure that could be defined as "appropriation of revenue".
Correspondence between civil servants, released to Uplift under Freedom of Information requests, show civil servants trying to rescue a situation in which the Bill looks set to become law, and where they had not initially used the Money Message as a means of blocking the Bill.
On the other hand, the Government has granted a Money Message to seven Private Members' Bills. Thus the Government's refusal to grant Money Messages is not due to its having an objection in principle to an Opposition Bill costing the Exchequer money. This shows an inconsistency on fiscal grounds and strongly suggests that the Government's refusal to grant a Money Message to numerous Bills is because it opposes the Bills on political or policy grounds.