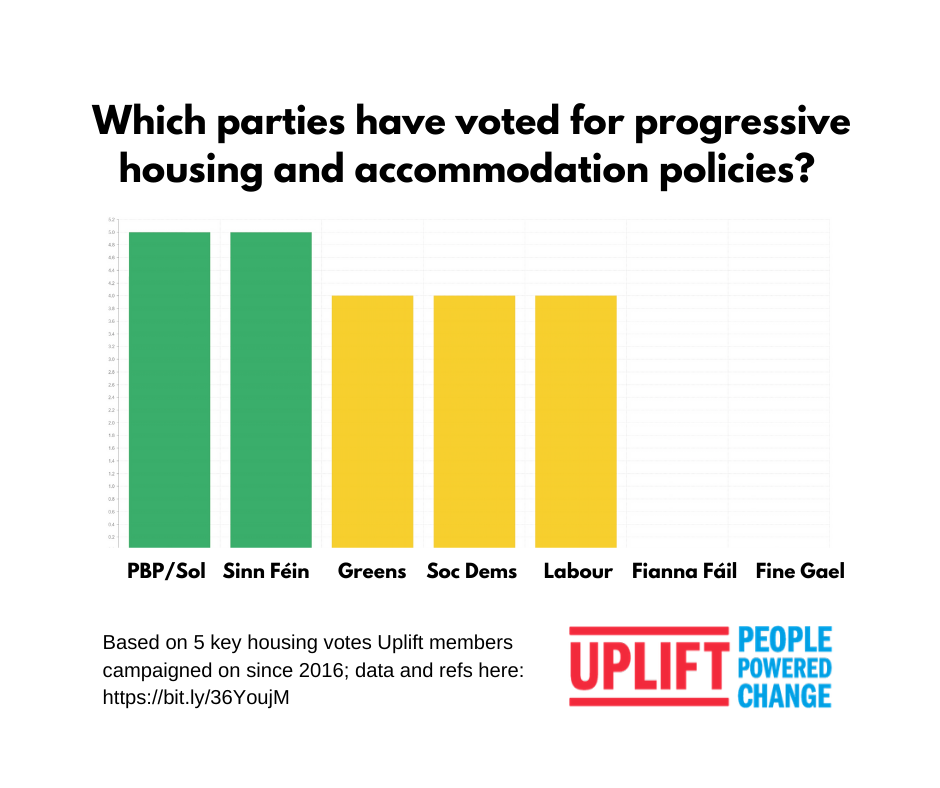 We've created a scorecard for parties based on how they voted across 5 key Uplift housing campaign asks since 2016.
All the information we used, including the vote record, further reading and the Uplift campaign ask can be found here. 
Uplift members have been campaigning hard for progressive housing and accommodation policies since 2016. We've had big wins when it comes to blocking evictions and putting rent control on the agenda, but real legislative change has been a harder battle. 
That's why together, almost 3,000 of us helped create 'The People's Housing Plan', a policy proposal shaped by our experiences and the expertise of people who work in housing and accommodation policy. 
Now, we're very close to having a government who has promised to implement our recommendations. But, it's up to us to go to the polls with our eyes open and be ready to hold every single one of them to account once they are elected. 
This isn't a 'How to Vote' guide – issues like climate, health and childcare are also crucial, and each of us have to make up our own minds.  But sharing this graphic with your family and friends will inform them so they're empowered to vote with their eyes open this Saturday.