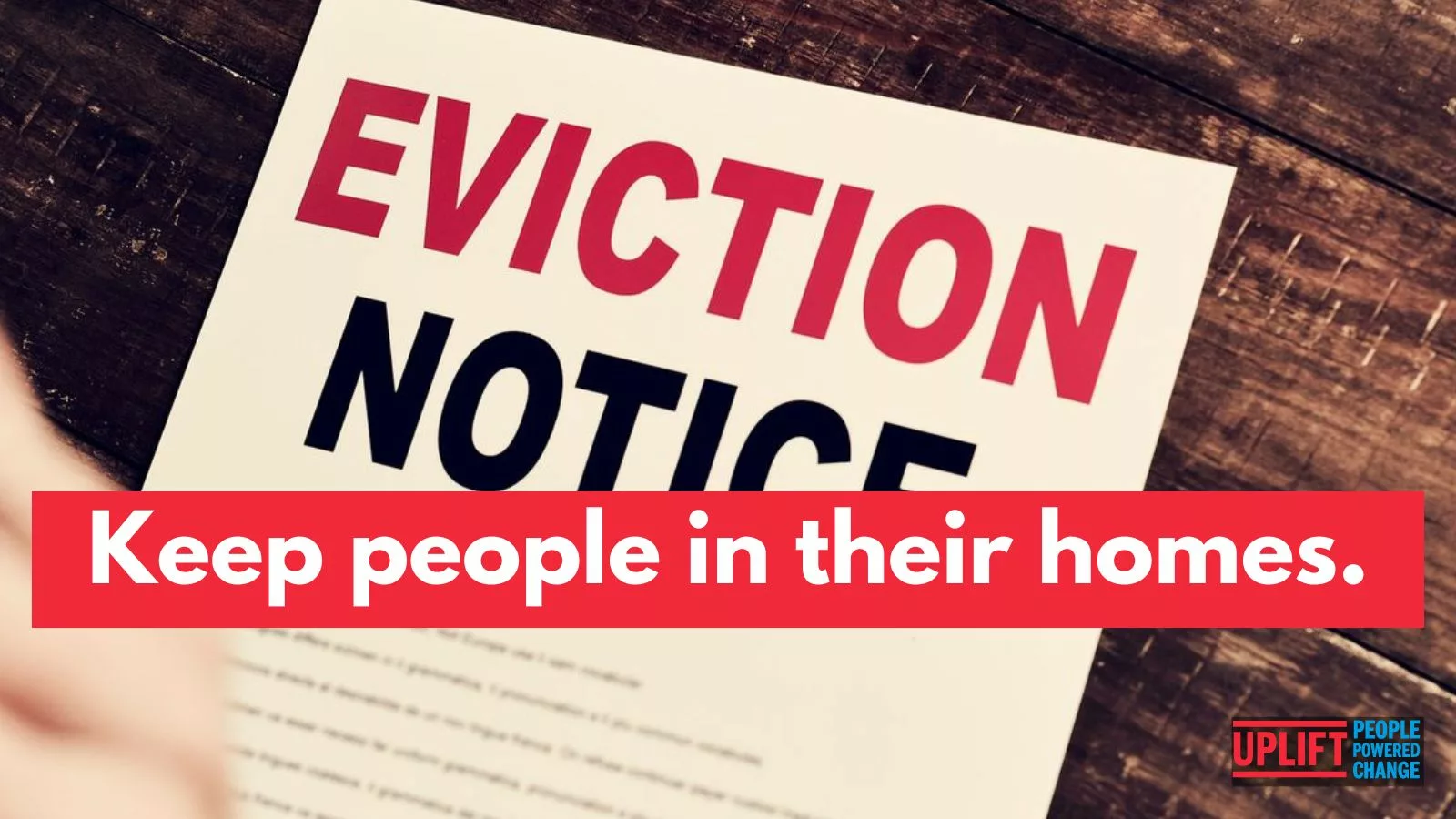 The recent lifting of the no-fault eviction ban by the government has left thousands of people with or about to receive notices to quit all over Ireland. Uplift members are pushing for the ban to be reinstated immediately, but here's some practical advice on what to do next if you receive an eviction notice.
1 – Check that the Notice is valid
Because many aren't. Contact Threshold on 1800 454 454 or online at threshold.ie. They can tell you the legal requirements for a valid notice to quit and check whether your notice meets them or not.
2 – Seek Dispute Resolution with the RTB
If you believe the notice to quit is not valid (or for many other disputes with your landlord), you can apply to the Residential Tenancies Board (RTB) for dispute resolution. It's important to do this before the date of termination, even though the RTB allows you 90 days to register your dispute. This can help protect your rights and give you an opportunity to challenge the eviction in a formal process.
3 – Contact your local council
If the grounds for eviction are the sale of the property, it's important to immediately contact your local authority or council about buying the property. They may have options for purchasing the property or providing alternative housing solutions.
4 – Get legal advice
Because the law around property can be complex, it's important to get legal advice from a qualified legal professional. You can find a solicitor on the Law Society website. If you are unable to afford legal advice, you may be able to get help from a Free Legal Advice Clinic (FLAC) in your local area. There's a list of FLACs around the country on flac.ie's website.
5 – Continue to pay rent
As long you stay in the property, it's really important to keep paying rent. Not doing so can weaken your case, lead to other issues or leave you with lots of debt. Keep a record of all rent payments and communication with your landlord and others about your tenancy.
6 – Make sure to attend court and any meetings
If your eviction goes to court, or if you have other meetings (like with your council or local authority), it's important to attend and follow all the procedures to tell your story and have your case heard.
7 – Know your rights
It is illegal for a landlord to change any locks or remove your possessions before taking you to court, and it is always illegal for people to behave in a threatening or aggressive manner. If this happens, make sure to report it immediately.
8 – Reach out for help if you need it
Facing an eviction is a stressful time. If you need to talk to anyone during this stressful time, make sure to talk with family and friends. You can also contact the Samaritans for free on 116 123 or chat to them on their website. Pieta House can be contacted on freephone 1800 247 247 or through their website, or you can text TALK to 50808 any time of the day or night.
Remember that hundreds of thousands of people in the country are on your side and are pushing for the no-fault eviction ban to be brought back. The above advice can give you a good chance of pushing back on an eviction.
9 – Add your story to our map
Uplift has created a map of eviction stories all around Ireland. We are bringing these stories to TDs in constituencies all over the country. If you'd like to add your story and be notified of how you can get involved in the campaign check out the map here.