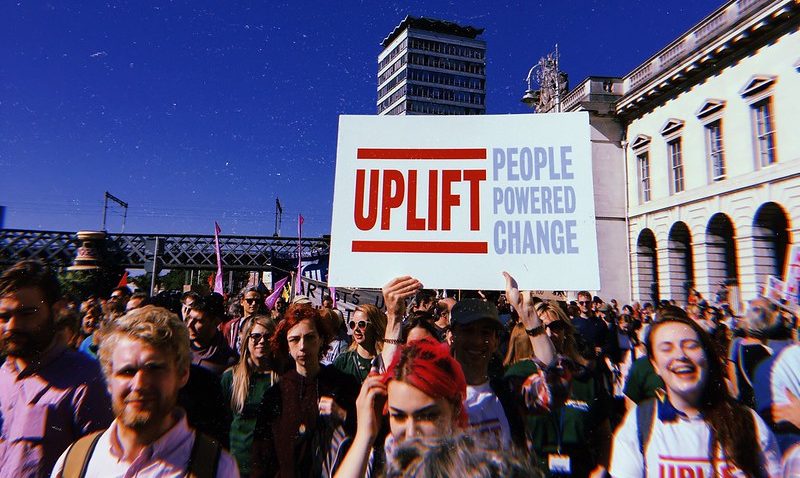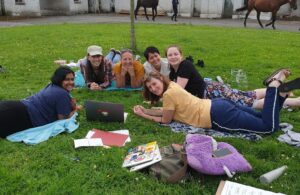 PLEASE NOTE
The recruitment window for this position is now closed and we are no longer accepting applications.
____________________________________________________________________________
With over 260,000 members Uplift is now Ireland's largest people-powered progressive campaigning organisation.
Our power comes from our ability to grow, engage and mobilise members to take action together and spark the interest and motivation of people across Ireland.
Now we're looking for a Campaigner to join our small nimble team to work with our members to start and win people powered campaigns.
Your main duties as a campaigner are
Keep a close eye for campaign opportunities in the media/social media – identifying hot moment and new angles on the day's news stories;
Write high quality campaign emails and media content, including project plans and timelines, social media posts, blog posts, talking points and press statements;
Engage with a vast array of stakeholders, including affected communities, partners organisations, academics, journalists;
Use your technical skills to set up campaign action pages, send out, track and analyse campaign emails;
Help create campaign strategies with clear goals, 'theory of change', and timelines.
Design and execute eye-catching and engaging tactics that drive campaign strategy and enable members to show their collective power
Support Uplift members to be visible, connected and have a high level of ownership of campaigns and actions.
Contribute to fundraising that helps achieve campaign-specific and community impact.
You will be someone who has/is:
A deeply held commitment to social justice and who is passionate about creating progressive change on a wide range of issues;
An exceptional written communicator adept at thinking through complex policy ideas and communicating them simply and clearly;
Strong digital skills and a willingness to learn new technologies, and who thrives in a fast-paced startup environment;
Works autonomously on a range tasks and projects and takes the initiative doing whatever it takes to get the job done;
Creative thinker who is constantly innovating to improve systems and output;
A team player always endeavouring to be a positive force within an inclusive workplace environment;
At least two years professional experience working in an office environment.
Bonus points for:
Experience in Uplift's style of digital campaigning;
Experience in crowdfunded fundraising;
If even a couple of these criteria speak to you, you could be the perfect person for the job. Formal education, qualifications and extensive experience matter less to us than initiative, drive and a passion for learning and problem-solving.
We are committed to providing a healthy and collaborative work environment, opportunities for international travel, and great opportunities for learning and growth. Women and people of marginalised genders, people from a minority background, people with disabilities, LGBTIQ+ people, and others from traditionally marginalised backgrounds are strongly encouraged to apply.
Please apply before 5 pm, June 11th by completing this application form.
This job is full-time for one year with a view to extending to a permanent contract, funding dependent. The salary is €30,000 pa. You will be working remotely and applicants from any part of Ireland are welcome, provided you can guarantee a good internet connection.
For more information please contact Uplift Operations Coordinator Alex Barton, [email protected]