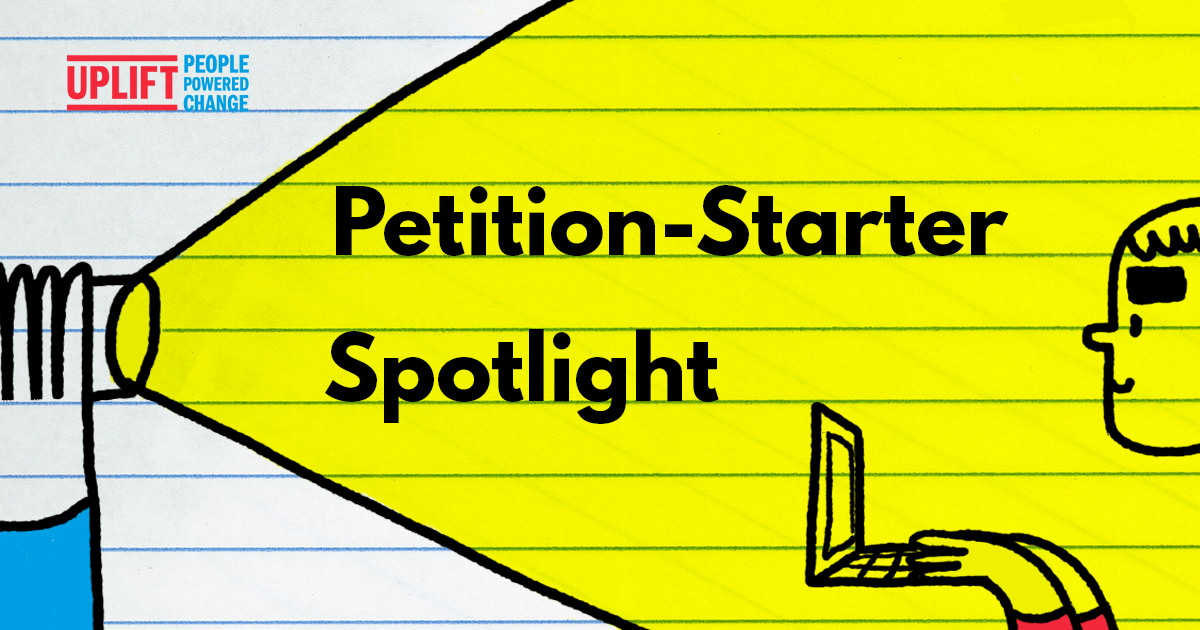 Amidst all the flurry of people-powered campaigning, it's easy to forget to appreciate those in our 350,000-strong community who start petitions through MyUplift. 
This is the first in a series of chats with our members who've sparked campaigns on issues they're passionate about. 
First up is Caroline Cumming, who started a petition on MyUplift back in October last year calling on the Irish government to lift the cruel ban on partners in maternity care – a rule that meant expectant mothers were attending significant scans and going through labour alone. 
This near 62,000-signature petition helped keep the pressure on politicians and grow a community of campaigners passionate about fighting for better maternity care in Ireland. 
So without further ado, here's the interview!
Tell us a bit about yourself.  
I'm a physiotherapist living in Ballydehob, County Cork. I'm originally from South Africa but I married a West Cork man so that brought me down here! We have three kids now and our youngest son was born during the pandemic. 
What led you to start the petition?
A few of my friends were pregnant at the beginning of the pandemic (I became pregnant later on). We all talked about how horrendous it must be to go through labour without your partner. Everyone knew at least one person who had a horrible experience. 
My own sister-in-law was pregnant with her first baby and I couldn't get it out of my head that she was going to be alone, especially for her first baby – you're so scared. I was induced with my first child and was terrified even though I'm normally a confident person. This was pre-pandemic so my husband was with me the whole way.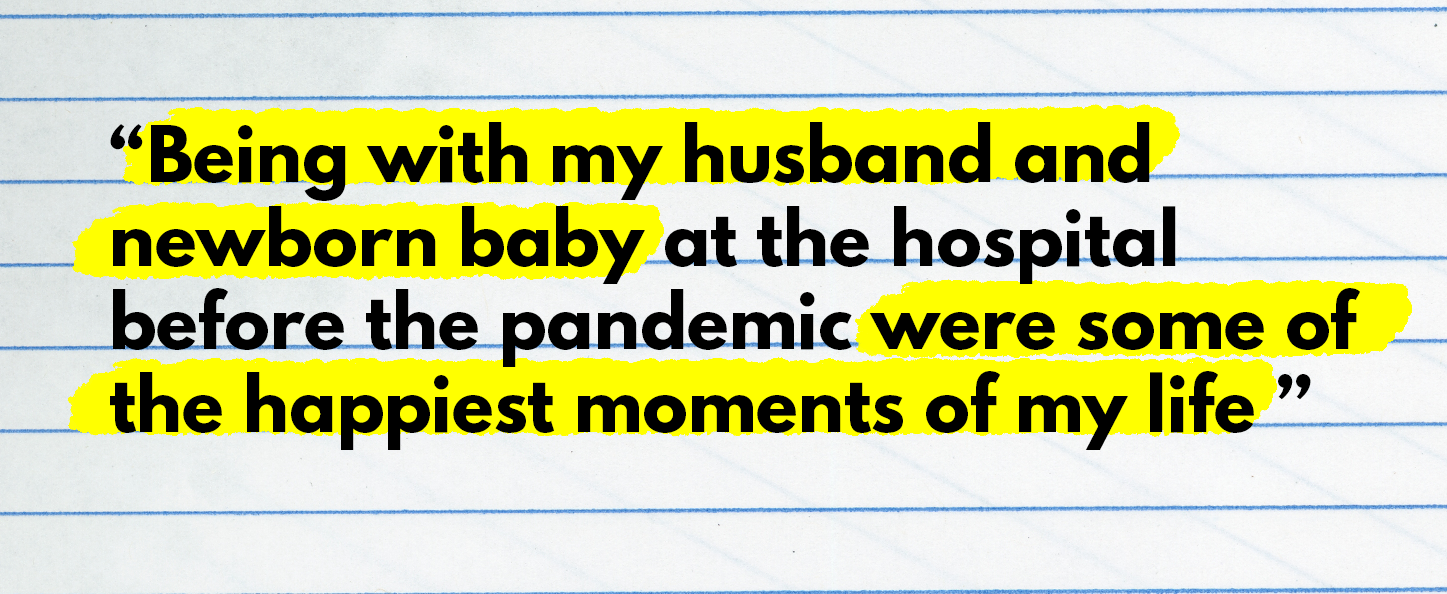 I thought – she's going to miss out on all that. I was so angry on behalf of her and everyone else going through this. After finding no petitions in Ireland, I went onto the MyUplift website and set up my own one!
How did you go about reaching people online to grow the petition?
First, I circulated it in the groups of women I'm involved in like my yoga group and my book club and they shared it with their friends. Then it got shared in a Facebook group for babycare deals. I put my kids to bed and it jumped from 500 to 5000 signatures in an hour!
I have a love-hate relationship with social media, like a lot of people I think! But that experience showed me how powerful these platforms are for sharing information. It's given me a whole new respect for social media, especially during lockdown when it was more difficult for us to protest in person. 
It resonated with so many people in Ireland that had gone through pregnancy or miscarriages – there was a personal side to the story. The age demographic of the people affected was important too – most people in their 20s to 40s use social media.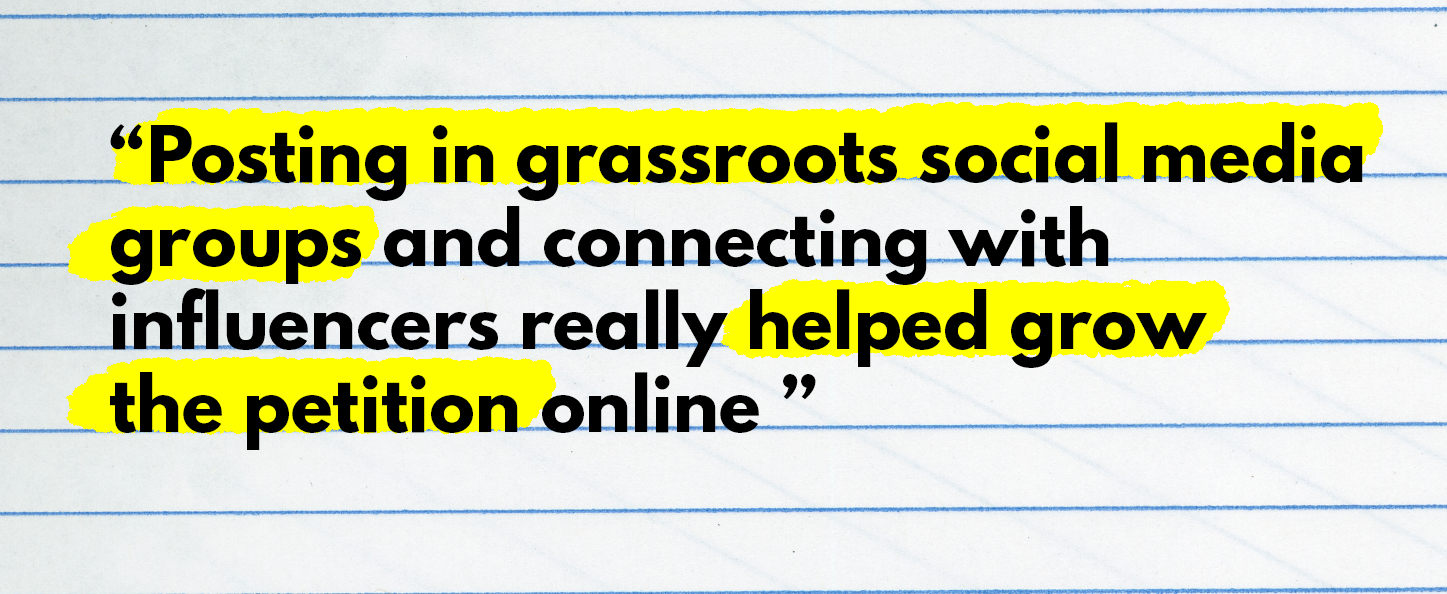 What was your own experience of giving birth during the pandemic?
I had a different experience than many as I decided to have a home birth. This was partly because my previous labour and delivery came very fast and we live an hour and a half from the hospital. I didn't want the stress of going through labour in an ambulance again! 
But it was also because of the restrictions – I didn't want to go through everything without my husband. A home birth also meant that my kids could see the baby just a few hours after I'd given birth. 
If you are low risk and a suitable candidate, home birth is an absolutely amazing option to have available. I received such personalised care, and developed a wonderful trusting relationship with my amazing midwife, so I feel incredibly lucky to have had such a positive experience, both in the context of covid and beyond that too. I would highly recommend it.
What was it like campaigning both as a pregnant woman and healthcare professional?
I was pregnant while also working as a physiotherapist during the pandemic, so I was really careful at work. I followed my workplace guidelines and wore all the necessary PPE to keep everyone as safe as possible. 
In any media situation I made sure to put across that we weren't disrespectful of the gravity of the pandemic. We just wanted to get across that partners are a necessity in maternity care and could be safely accommodated through wearing PPE and other measures.  
What are your thoughts on the long term mental health implications of attending scans/giving birth alone?
Even in the last year there is evidence that rates of postnatal depression have risen. As well as having to go to scans/give birth alone, in the wider context of Covid, people don't have the usual support groups. It keeps you sane to meet people as sleep deprived as you!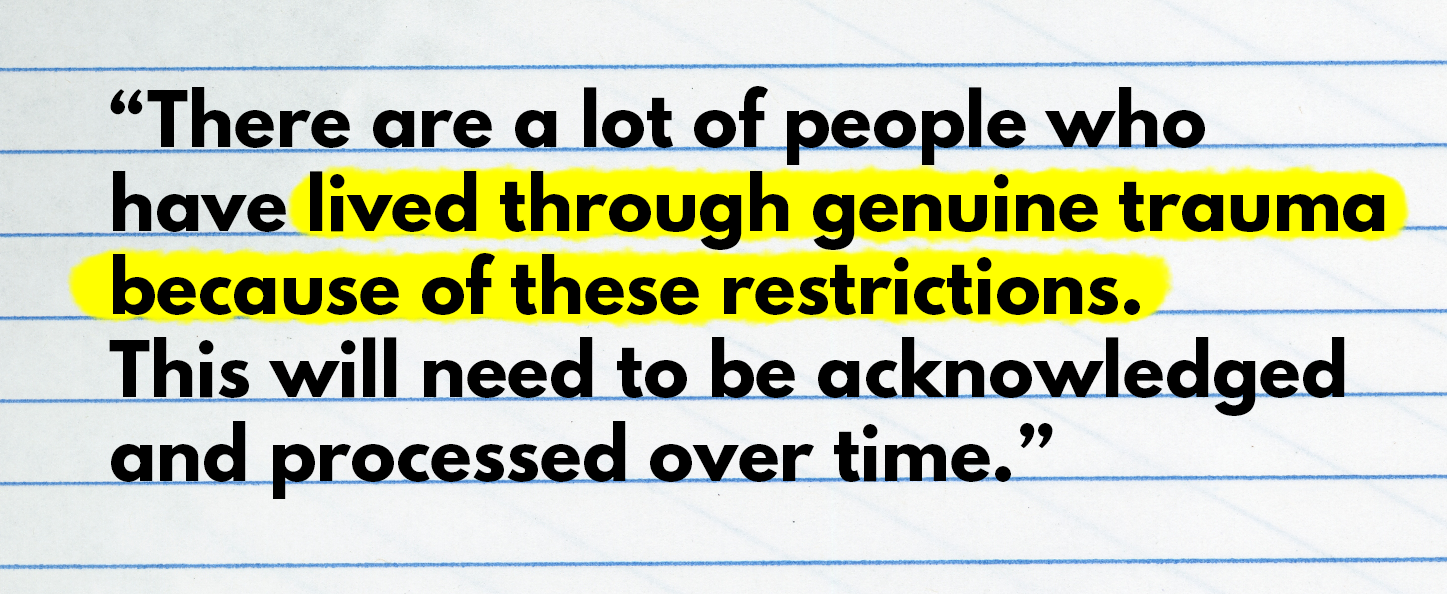 From talking to other mothers do you think that the situation tapped into the wider issue of problems with maternity care in Ireland? 
I've been lucky to have positive birth experiences here so far, but what became apparent through the campaign was that this hasn't been the case for a lot of women even before the pandemic. Maternity care needs more investment and the people using maternity services need to be listened to more. The pandemic has really highlighted that. 
Did you find yourself growing a community of people to campaign with?
I've met so many new people through the campaign! We have a Whatsapp group of people involved in the wider campaign that the petition is a part of.
Through this group we've been able to create a wider campaign strategy, keep pressure on decision makers and have zoom meetings to discuss our next steps and actions. I have learnt so much from each of them on campaign strategy.
People bring various skills to the table – a few people are really good at using social media and setting up various pages to grow the campaign. We've all formed this friendship; they even sent me flowers after my baby was born!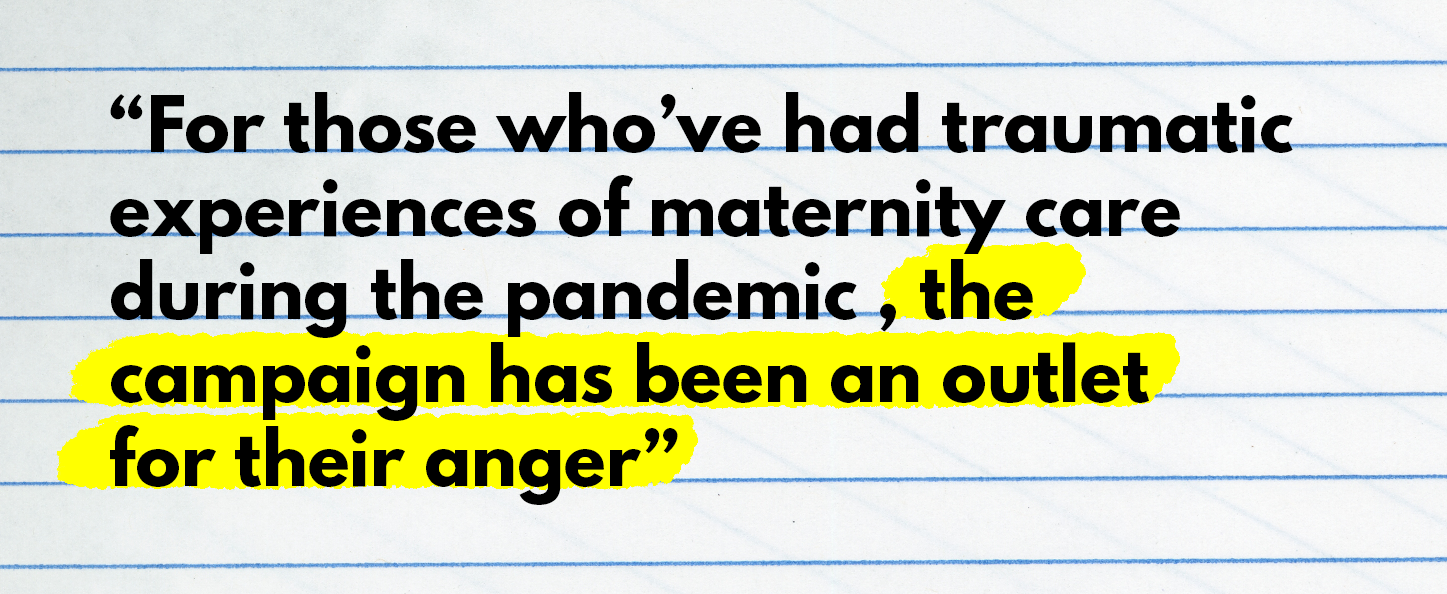 P.S. Start your own petition on an issue you're passionate about by heading over to MyUplift.