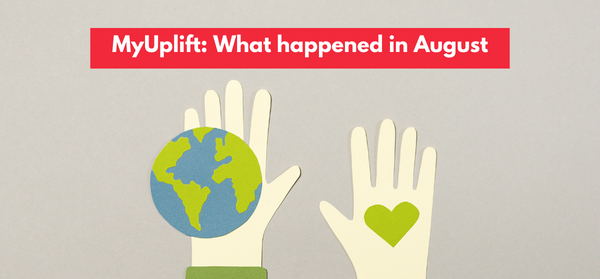 MyUplift empowers people to start campaigns in their own areas on issues they they care about. Read here about how Uplift members ran their own successful campaigns:
Keep Before5 Family Centre in Churchfield open
Community hubs, childcare and adult services are the backbone of every neighbourhood, providing crucial support to families and residents in accessing essential services, such as childcare and community support. At the end of August, over 100 families found themselves without childcare services and 14 workers were left without employment by the sudden closure of the Before5 Family Centre in Cork. Many families and dedicated workers were left in a state of uncertainty, with their questions about the future of the centre unanswered.
Our community rallied together to help save the Before5 Family Centre from closure. There were rallies, talks, protests and a petition, signed by almost 1,000 of us. This vital service to the local community on Churchfield Hill has been a vital lifeline for families for more than half a century.
Residents on the north side breathed a sigh of relief when they received the welcome news that a contract had been signed with a new provider, ensuring the continued operation of the centre. The efforts to keep its doors open have not only preserved a cherished community hub but have also prevented the displacement of families.
While there are still some questions regarding service details and worker arrangements, we can proudly say that our primary objective has been achieved – together we've kept the centre's doors open.
With 998 signatures, lots of shares on social media, all drawing attention to the issue, this campaign was successful and the Before5 Centre is due to re-open again to serve the community in Churchfield Hill.
Buy the Conor Pass, rewild it and make it a National Park
Nestled in the heart of the breathtaking Dingle Peninsula in Co. Kerry, the Conor Pass stands as a testament to nature's beauty and cultural significance. Now the private owners of this iconic place, hoping to make vast sums of money, have put the pass on the market for sale to private investors. As the news broke, may of us were surprised to learn that the Conor Pass is not publicly owned.
To prevent the pass being sold into private hands, and out of our control, a petition was started demanding that this government purchase the Conor Pass and turn it into a national park so that we can ensure that its nature and wildlife are protected and we, the public, can enjoy it for generations to come.
The Conor Pass is not only a picturesque landscape but it's also steeped in rich culture. It is home to a wealth of stories and traditions. This unique blend of natural beauty and cultural heritage makes the Conor Pass a true Irish treasure.
We want Minister Malcolm Noonan and the Taoiseach to commit to taking action to protect the existing biodiversity in the area, as well as commit to the future rewilding of the Conor Pass.
Already a massive 19,000 people have signed the petition to get the government to buy the Conor Pass.
But it's not enough. Malcolm Noonan has gone quiet and we're running out of time before it's sold off. The owner has even built his own website to advertise it to potential buyers.
Before it's too late, we have plans to turn up the heat and force Malcolm Noonan – the Minister of State responsible – to turn it into a National Park so that it can't be sold off like a lotto ticket. So, we are organising an eye-catching stunt at the Conor Pass that will grab media headlines. Then we'll launch digital ads that will flood social media and can't be ignored by this government.
Can you chip in a few euro to get the country behind saving the Conor Pass from profiteers looking to make a quick buck?
Be sure to check back here soon for updates on the Conor Pass action! In the meantime, add your name to the petition here:
Defend Democracy at Maynooth University
Democracy is all about making sure things are fair, everyone's ideas count and that representatives' voices are heard. In August, Maynooth University decided to replace the democratic election process for staff representatives on the Governing Authority with a selection process, which sparked a wave of movement and discussions about the importance of preserving democracy within educational institutions.
In response to this move students and faculty members at Maynooth University, with the help of the Irish Federation of University Teachers, started their own petition on MyUplift and run a successful campaign against changes to the election process.
With 1,171 signatures, lots of shares on social media and attention focussed on the issue, this campaign was successful and Maynooth University reversed its decision. The selection process for Governing Authority is again a democratic process.