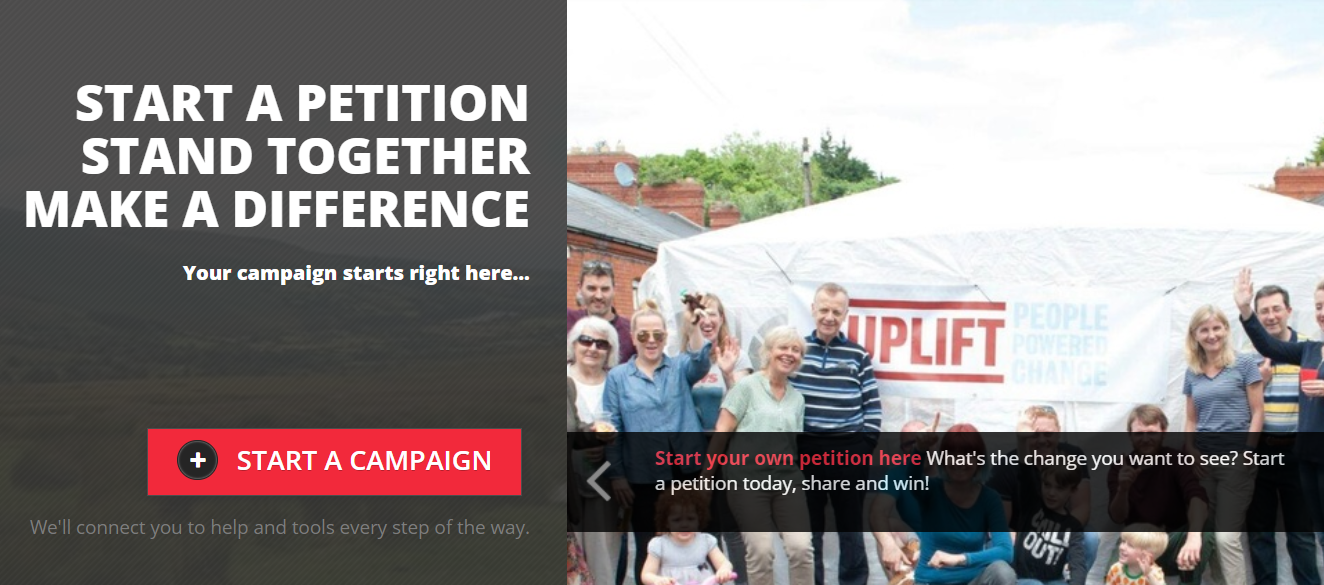 MyUplift is a campaigning and petition platform hosted by digital campaigning community Uplift. Uplift is not a neutral organisation – as a progressive community, we campaign together for a more fair, equal and just Ireland. You can read more about our values here: https://www.uplift.ie/about/#values
Campaigns that are started on MyUplift are subject to review by Uplift. The criteria for review is that the campaign must be aligned with our values and be evidence-based. Recently, there has been an increase in misinformation in relation to the Coronavirus pandemic that relates to 5G technology, vaccinations, and other issues of public health.
We have made a decision that campaigns related to 5G will no longer be allowed on the platform. While we recognise that these are nuanced and complicated issues, we have already commissioned a report into the effects of 5G and have found that many anti-5G campaigns contain harmful amounts of misinformation. You can read the report here: https://www.uplift.ie/2020/04/21/covid-19-5g-conspiracy-theories
Mandatory vaccinations and other public health issues are also an issue of concern in the current circumstances. In the interest of public safety, petitions that are anti-vaccination or contain any false information about the pandemic will not be allowed on the platform.
In a community of this size – a quarter of a million people – we're not all going to agree with each other all the time. It can be challenging to make decisions together, especially about the positions we take. But, we're guided by the values that our community has agreed to, and that's what makes us strong. Right now, people are being hurt by things that are untrue and as a people-powered movement, we can stand together for the truth, and for public health.
You can read our Terms of Use here: https://my.uplift.ie/tos